Sitede Kimler Var
Şu an sitede, 2 ziyaretçi ve 0 üye bulunuyor.

Kayıtlı değilsiniz. Buraya tıklayarak ücretsiz kayıt olabilirsiniz.

Ücretsiz Plan: KATAMARAN PLANINIZ BU YAZIDA
Gönderen: webkaptan Tarih: 24.06.2007 Saat: 10:06 (14042 okuma)
Konu küçük tekneler

Amatör yapıma uygun bir katamaran'ın tüm planını ve yapım detaylarını sunmaktan mutluluk duyuyoruz.




Katamaranlar öncelikle sahip oldukları şekil nedeniyle hemen dikkat çeken tekneler. Klasik teknelere oranla daha geniş gövde yapıları nedeniyle dengeli bir yelken platformu sunan katamaranlar, bu sayede kaldırabildikleri daha geniş yelken alanıyla, normal teknelere oranla büyük bir itiş gücüne sahip olabiliyorlar. Büyük itiş gücü de tabi yüksek sürat anlamına geliyor. Salmalı, normal bir yelkenli tekne 5-8 mil sürat aralığını pek aşamazken katamaranlarda bu üst hız sınırı 20-25 deniz miline kadar yükselebiliyor.




Bu yüksek hızın sağlanabilmesindeki önemli etkenlerden biri de teknede ağır bir salma olmaması, çift gövdeler, yapıları sayesinde salmanın görevini de başarıyla yerine getiriyor ve katamaranlara yüksek bir orsa gidiş performansı kazandırıyorlar.




Plan yazının devamındadır, serbestçe indirilebilir.



(Devamı... | 5238 byte kaldı | 15 yorum | Ücretsiz Plan | Puan: 1.75)
Sizden Gelenler: Yeni bir D4 suyla tanıştı :)
Gönderen: webkaptan Tarih: 24.08.2006 Saat: 15:49 (2610 okuma)
Konu küçük tekneler



Yıllar önce başlayıp (2003), malesef başladığım gibi bırakmak zorunda kaldığım bir projeydi bu.

3 yıla yakın bir süre depoda bitirilmeyi bekledi; ama o da azimli çıktı.

Yıllık iznimi almış yola çıkmak üzereyken, depoya inip onu öylece bekler bulunca, planlarımı iptal ettim ve işe koyuldum.

Sonunda D4'üm suya hasret bekleyişi sona erdi. Artık aramızda yeni bir D4 var:)

Yüksel Senem



(Devamı... | 610 byte kaldı | 1 yorum | Sizden Gelenler | Puan: 4)
Sizden Gelenler: Çanakkale'de Argie 10 yelkenli yapımı
Gönderen: webkaptan Tarih: 18.06.2005 Saat: 05:47 (6209 okuma)
Konu küçük tekneler

Selamlar, Ben Çanakkale'den Süleyman Soysal,

Asıl amacım mevcut 4 m. lik fiber teknemi yelkenliye çevirmekti.Nette araştırma yaparken ENDTAS ile tanıştım ve bunun imkansız olmasa da çok kötü sonuç alacağımı anladım.Özkal'ın ve Semih Bey'in D4 yapım hikayelerini defalarca okuduktan sonra ben de bu işi yaparım arkadaş deyip kendi teknemi yapmaya karar verdim ve bir Argie 10'un başlangıç için uygun olacağını düşündüm.Hem denenmiş bir tekne hem de iki kişiye rahatlıkla yelken yaptırabilecek.

Malzeme Temini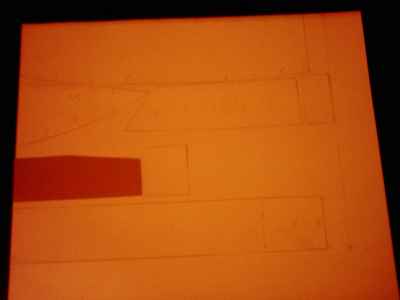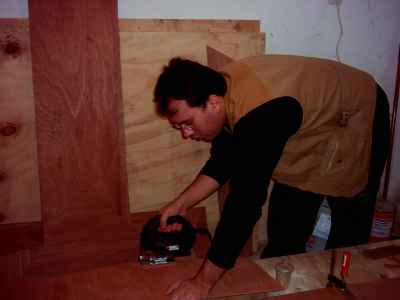 (Devamı... | 5389 byte kaldı | 1 yorum | Sizden Gelenler | Puan: 4.66)
Sizden Gelenler: Korsan D4'ü denizlere dehşet saçıyor
Gönderen: webkaptan Tarih: 29.03.2005 Saat: 04:34 (3182 okuma)
Konu küçük tekneler



Thank-you Endtas for the basic D4 plans, with a little modification, they have been fully completed into a mini-brig pirate ship -- that successfully did battle in Westport, WA. She carries four square sails, and a jib. She has four carbide based cannons.




(Devamı... | 1025 byte kaldı | yorumlar? | Sizden Gelenler | Puan: 5)
Sizden Gelenler: İstanbulda yeni bir d4
Gönderen: webkaptan Tarih: 12.03.2004 Saat: 17:31 (3092 okuma)
Konu küçük tekneler

selam ozkal,

hatirlarsan sisli'de D4 yapmaya calisiyodum araya kis girince fotograftaki haliyle biraktim.

fotolari nezamandir yollicam firsat olmadi scan etmeye.

simdi yolluyorum. umarim iyi gorunuyodur!

yorumlarini bekliyorum,

yuksel


Yüksel yorumlarımızı bekliyor arkadaşlar ;)



(Devamı... | 853 byte kaldı | 6 yorum | Sizden Gelenler | Puan: 4.42)