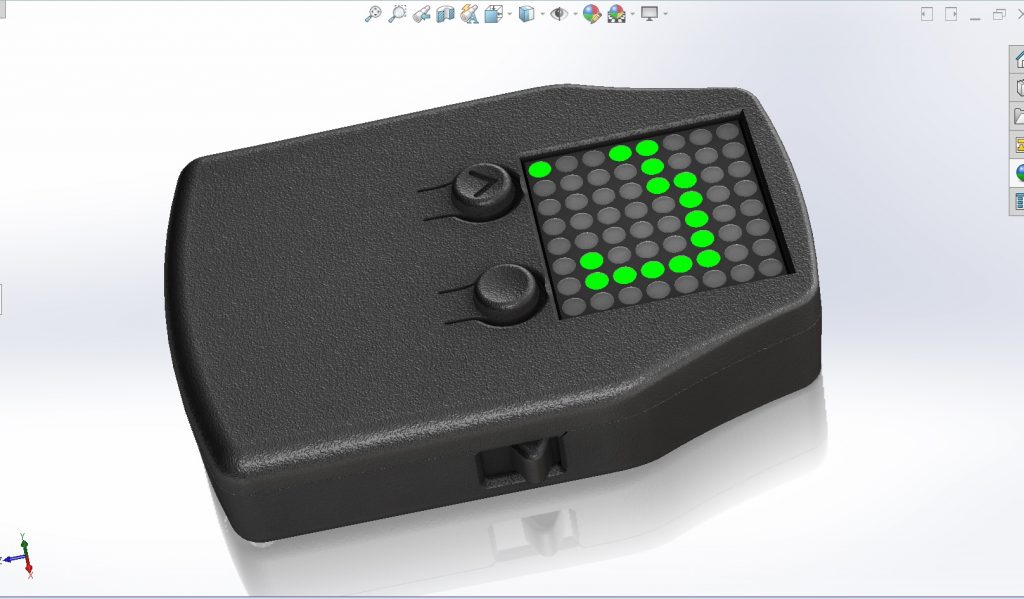 I like retro games, especially retro game consoles. When i was a kid, one of our neighbour's who used to work in abroad, used to bring his son electromechanic portable game devices or consoles i remember. We also queu up as the other kids to have our chance to play with the games. They were interesting, nearly nothing electronic or solid state inside, everything working with gears, wires, dc motors, lamps (not leds) and some color filters for creating screen effects.
I sketched several similar console designs on paper first. Selected one of them which would be easier to design, 3d print and assemble then started working in solidworks.
took me a short while to3d model the main form and a bit longer to model the components and interior assembly details.
Read More