CAM files for the tot rod kids car bodyshell inspired from citroen 2cv prototype. The body can be used for DIY hobby projects, building your child a ride etc.
Can be made from sheet material cut to specs with a laser cutter, water jet or similar other methods. Designed for 12mm thick plywood. Requiress one and half standart 1220x2440mm plywood sheet.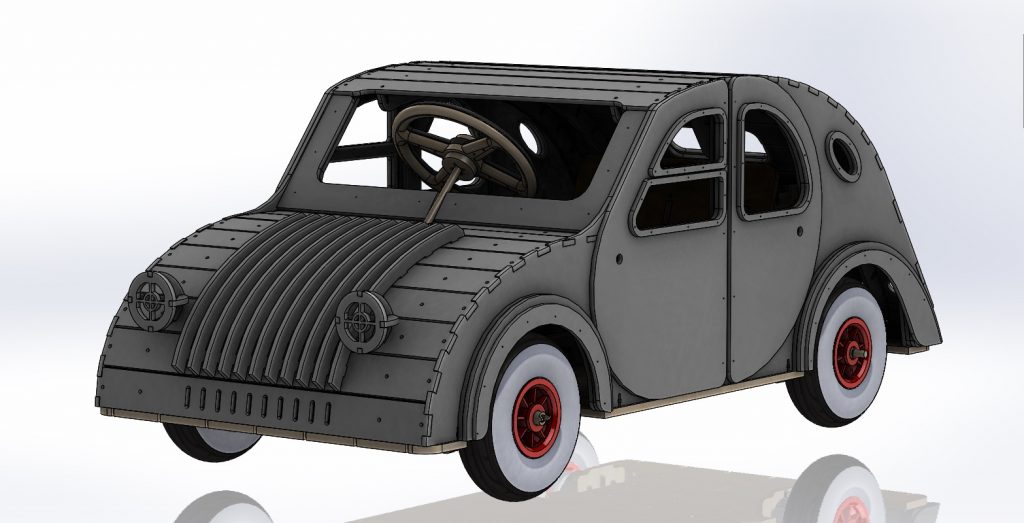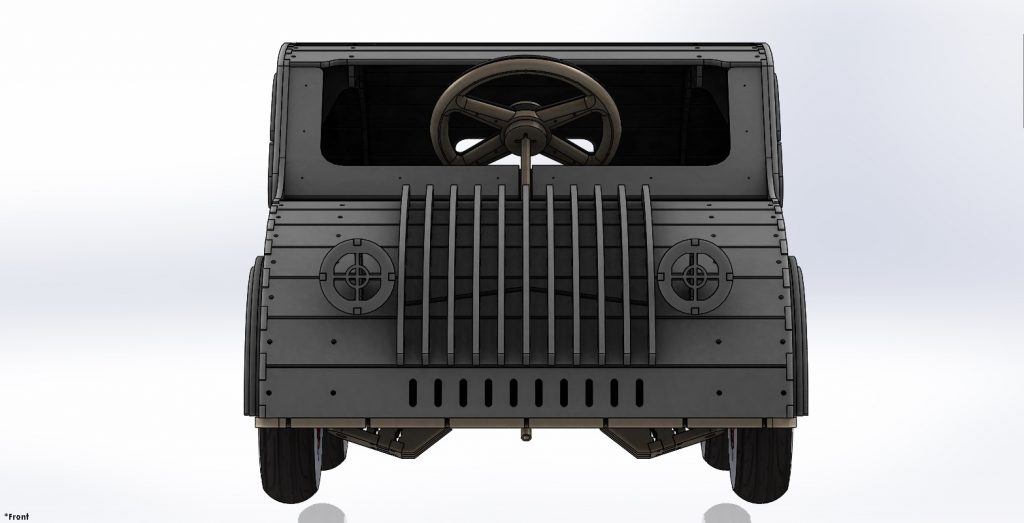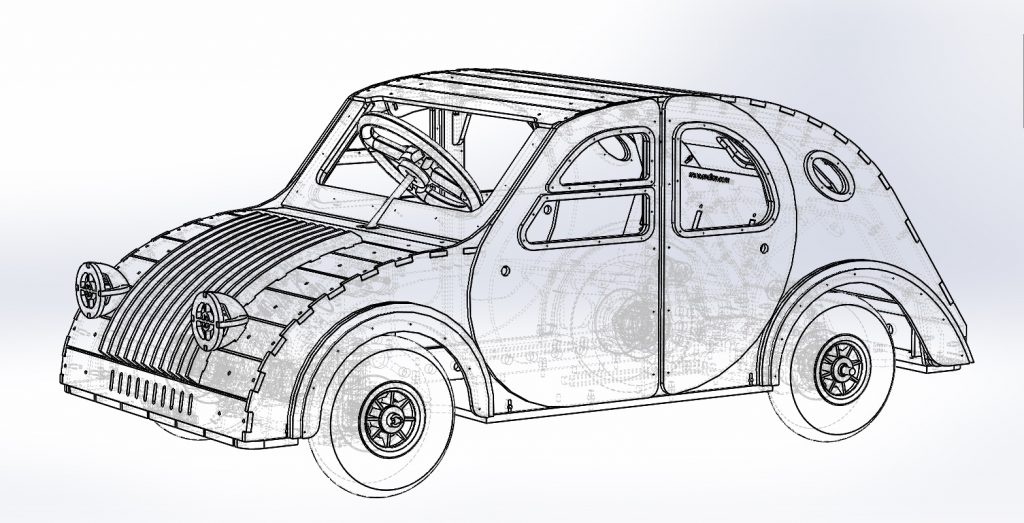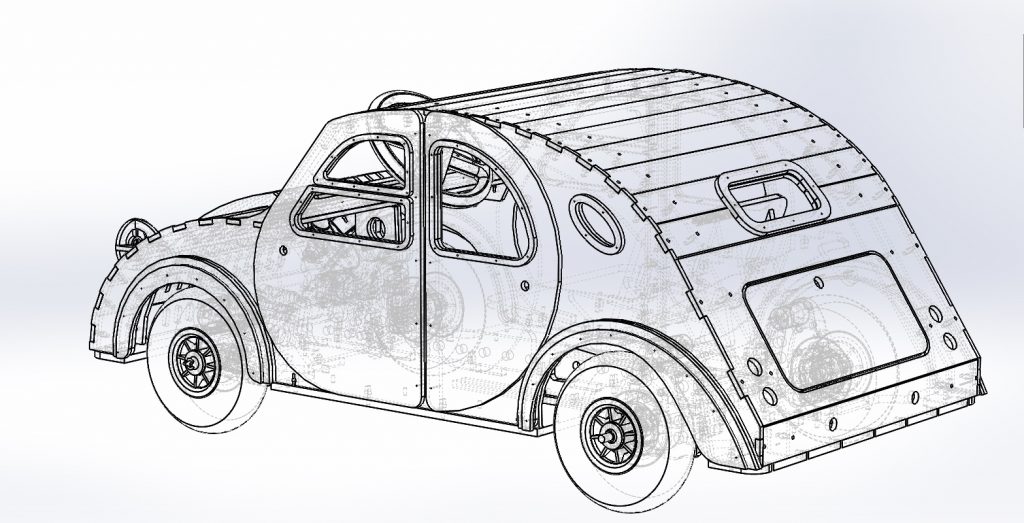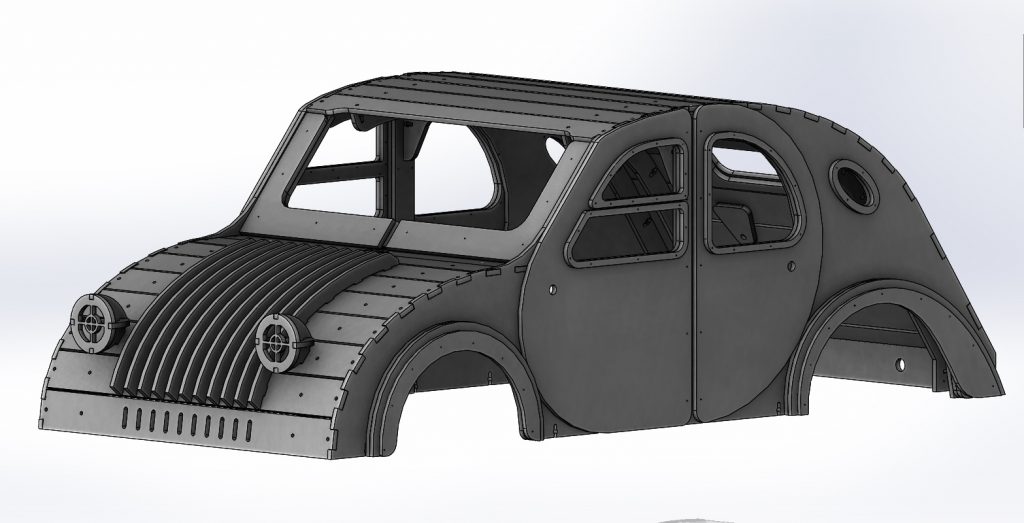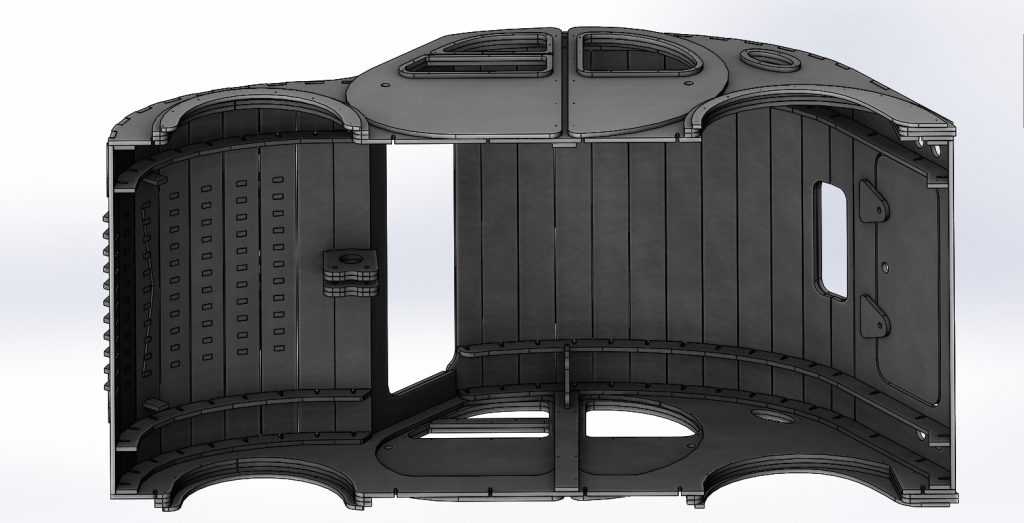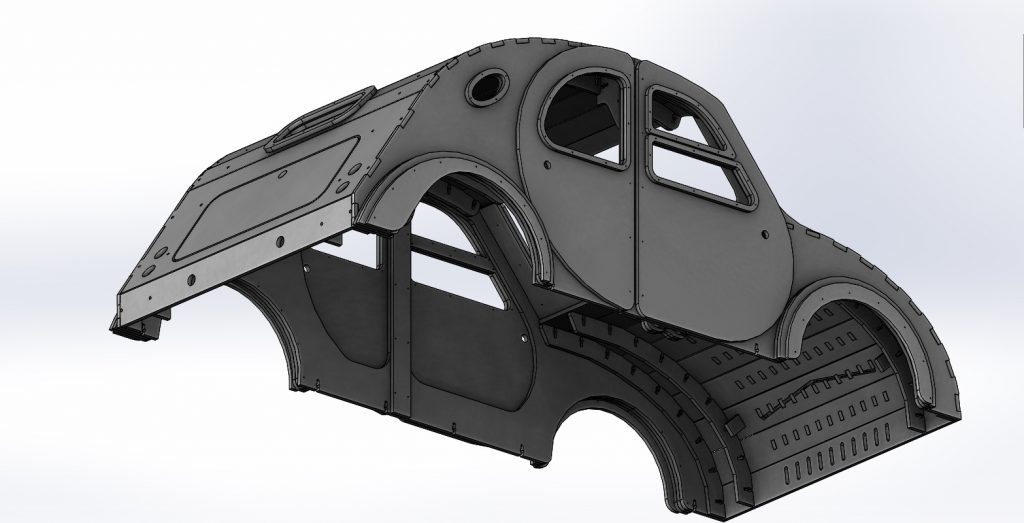 Assembly is done by using bolts and nuts. All slots and holes are present at the model files. No major shaping should be necessary after laser cutting.
This car body perfectly fits to my other product: tot rod mini car chassis.. sizes and bolt holes etc. match. Please look for it in my other designs.
Caution this purchase doesn't include the chasis files. This is the purchase for the car bodyshell only. Car chassis files should be purchased separately.
CAM files are downloadable in 15 different formats which are shown at the last picture.
Here is the secure purchase link. After the payment, the CAM files will be automatically delivered to you by 2checkout.com.
https://secure.2checkout.com/order/checkout.php?PRODS=19747678&QTY=1&CART=1&CARD=1
Social tagging:
1cv
>
2cv
>
citroen
>
plywood model