The ALVIN submersible is a deep-sea research submersible that has undergone several versions and modifications since its inception. I've updated our Alvin Submersible design to also include the parts necessary to build newer versions up to 1984. New fine details are also added to the earlier version files, increasing the realism of the finished model.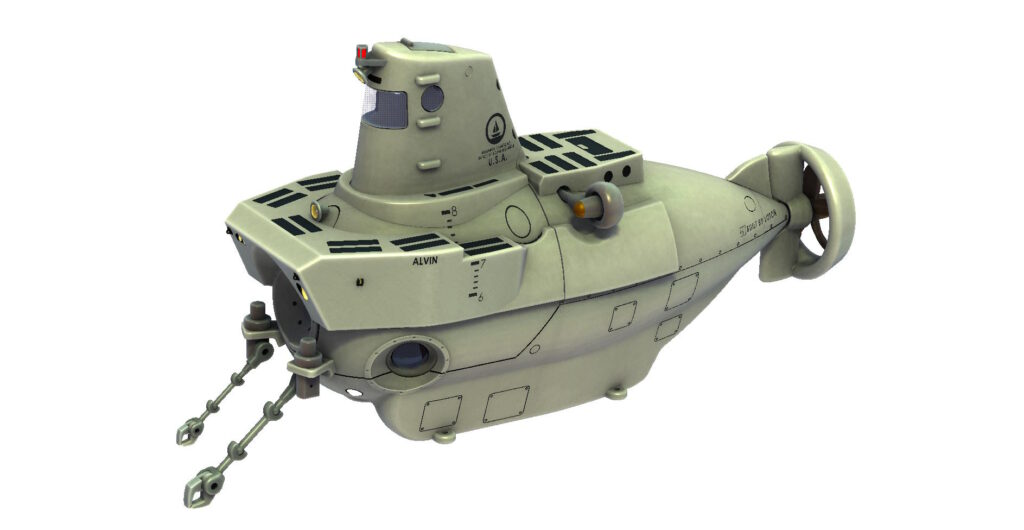 Continue reading for more information and a hirez STL file for 3d printing the Alvin version 2 sub. There is a huge 43+ MB file packagel that includes all versions of the Alvin model between 1964 and 1984 in 52 separate STL files as both Hi and Low-poly versions. Hirez 3MF and unreal engine compatible FBX format files are also available in the package. You can get it from here.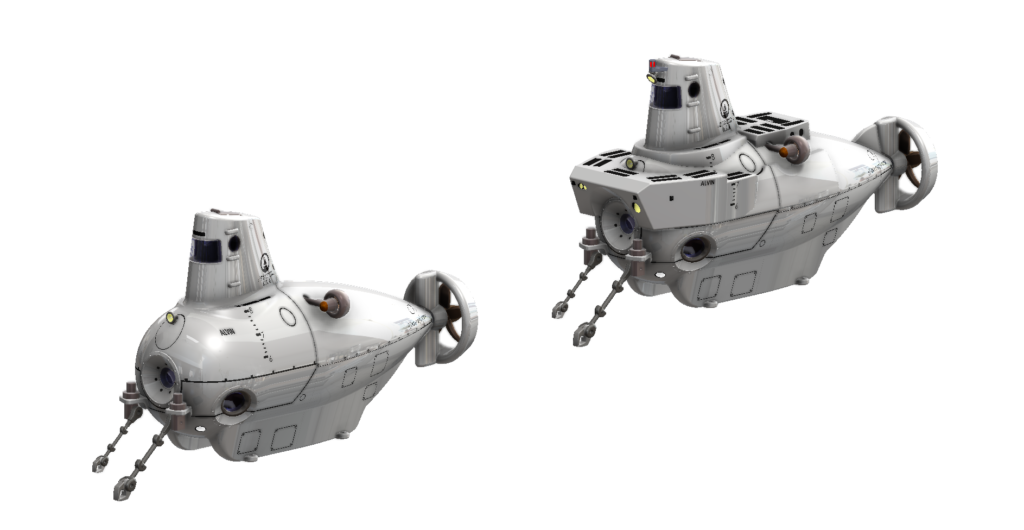 As of a knowledge base from September 2021, here are the major version changes and developments of the ALVIN submersible up to 1984:
ALVIN 1 (1964): The original ALVIN submersible was commissioned in 1964. It was designed and built by General Mills' Electronics Group Division and Woods Hole Oceanographic Institution (WHOI) in Massachusetts, USA. ALVIN 1 had a maximum depth capability of 6,000 feet (about 1,800 meters). Its first major scientific mission was in 1966, during which it discovered and explored hydrothermal vents on the ocean floor.
ALVIN 2 (1969): ALVIN 1 was followed by ALVIN 2 in 1969. This version featured some upgrades and improvements over its predecessor, including a thicker titanium pressure hull that allowed it to dive to depths of up to 12,000 feet (about 3,600 meters).
ALVIN Upgrade (1973): In 1973, ALVIN underwent a significant upgrade. This upgrade included the installation of a new personnel sphere (the part of the submersible where the crew sits), improved lighting and cameras, better instrumentation, and enhanced maneuverability.
ALVIN 3 (1977): By 1977, ALVIN had undergone another upgrade, resulting in ALVIN 3. This version featured further improvements in technology and design, increasing its diving depth capability to around 14,000 feet (about 4,300 meters). ALVIN 3 allowed researchers to explore even deeper regions of the ocean.
ALVIN Upgrade (1984): In 1984, another major upgrade was performed on ALVIN, enhancing its capabilities once again. This upgrade included new features such as more advanced control systems, improved manipulator arms for collecting samples, and additional scientific instruments for data collection during dives.
I've updated my previous Alvin Submersible article too. You can read the original Alvin article here which includes images, history and more information. A free STL file for the Alvin 1964 version hull is also included in the article which you can download, 3d print and paint as a display model.
I'd be glad if you consider getting the 43+ MB file package that includes parts to enable you to build various versions of the Alvin between 1964 and 1984. The pack has 52 separate STL files as both Hi and Low-poly versions, hi-rez 3MF and unreal engine compatible FBX format files get it from here.