The Astute class is the latest class of nuclear-powered fleet submarines (SSNs) in service with the Royal Navy. The class sets a new standard for the Royal Navy in terms of weapons load, communication facilities and stealth. The boats are being constructed by BAE Systems Submarines at Barrow-in-Furness. Seven boats will be constructed: the first of class, Astute, was launched by Camilla, Duchess of Cornwall, in 2007, commissioned in 2010, and declared fully operational in May 2014. The Astute class is the replacement for the Trafalgar-class fleet submarines in Royal Navy service.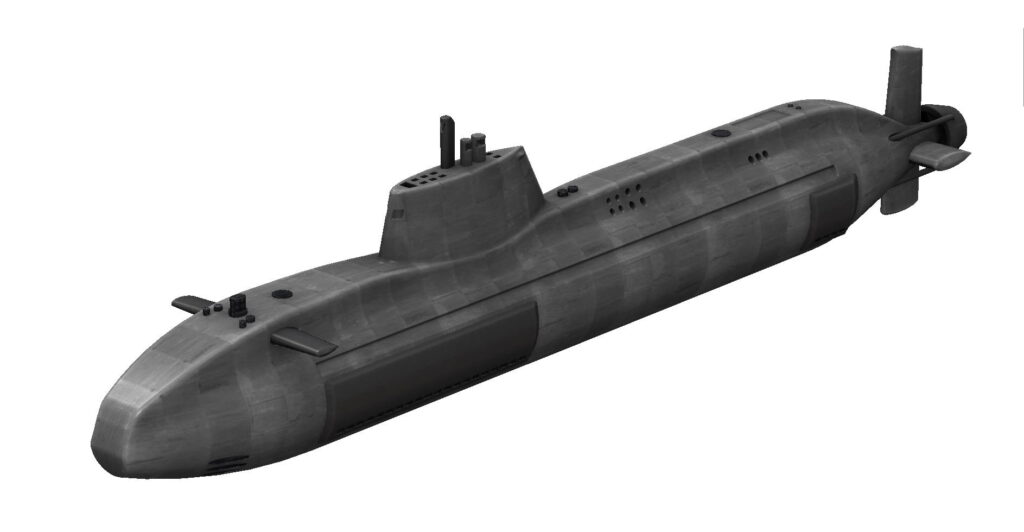 Here you can find a 3d printable model of the submarine. Read more for more information and model files
The model is specificly designed to be 3d printed. A single piece model with gppd detail level is downloadable below. There is a second version with higher detail level STL and multiple parts for easier printing. No supports are required to print this second model. It is also available for download on this link. Thank you for your support.
Please proceed to the next page for more information and model files.
Pages:
1
2
3
Social tagging:
astute
>
nuclear
>
submarine