German engineers were able to create a number of interesting mini-submarine projects. One of them was a kind of crossing a submarine with a tank. This very interesting example was the ultra-small amphibious submarine "Seeteufel" (translated from German as "monkfish") with a caterpillar mover. This boat was intended both for independent carrying out torpedo attacks and for delivering small groups of swimmers-saboteurs to the target of the attack.
Seeteufel was a rather unusual, even amazing, development. This "pocket" submarine was supposed to feel at home on the water surface, under water, and on land. This combat apparatus, as if descended from the pages of books by the famous science fiction writer Jules Verne. This boat attracted special attention and sympathy from the sabotage detachment "K" specially created in the German fleet. Members of this squad are accustomed to evaluate military equipment from the point of view of its combat use behind the front line of the enemy, so they could not but like this machine.
The idea of ​​the Zeetefel design was not a German engineering revelation. German engineers borrowed the idea from an experimental Italian torpedo "boat-tank", which was designed during the First World War. The machine was called the "Grillo" and was intended to break into the main naval base of Autstra-Hungary, Paul. "Cater-tank" was equipped with two tracks that were intended to overcome the booms located in front of the entrance to the naval base.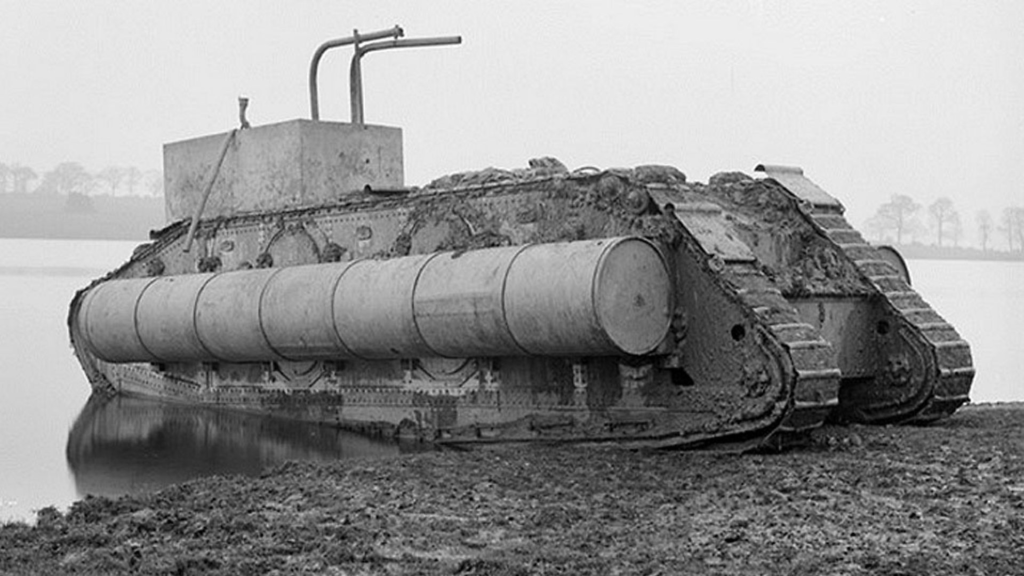 More info about Zeeteyfel and Grillo can be found here.
Pages:
1
2
3
4