The Messerschmitt KR200, or Kabinenroller (Cabin Scooter), is a three-wheeled bubble car designed by the aircraft engineer Fritz Fend and produced in the factory of the German aircraft manufacturer Messerschmitt from 1955 until 1964.
This is a 3d printable model toy of the vehicle. The canopy opens and closes, wheels turn etc. Nice gift for your child.
Read more for more renderings and STL files.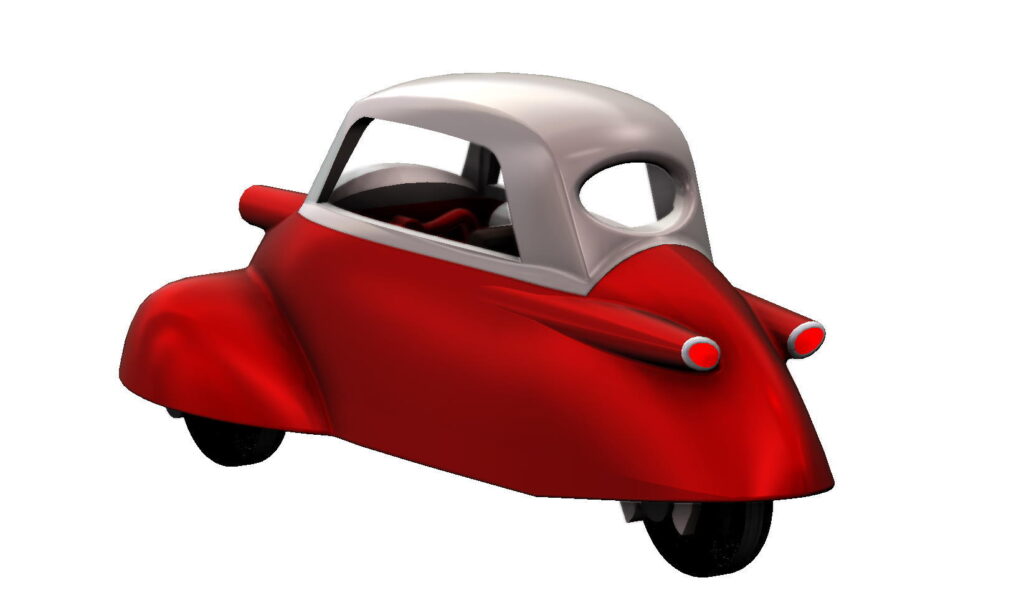 STL files are at the following page.
Pages:
1
2