This is a new mounting accesory for mini cube mp3 players which are abundant on the market. These nice and very cheap mp3 players can be fixed on any bike handle or 1in dia pipe with this design. Tested and approved, works quite good. A little piece of rubber, tire patch or silicone glue placed and dried before assembly will make the device hold its groud firmly while supporting your mp3 player.
Continue reading to download the STL file for 3d printing this accesory.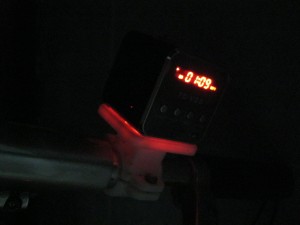 Commercial use is prohibited. All rights reserved. If you want to sell it, consult me.
[download id="36″]