Project 908 Triton-2 small submarine was a highly classified project during the Cold War, and some mystery still surrounds the project. Museum display exemplars and models depict an entirely enclosed vessel with a vestigial conning tower of sorts and various portholes for surface navigation.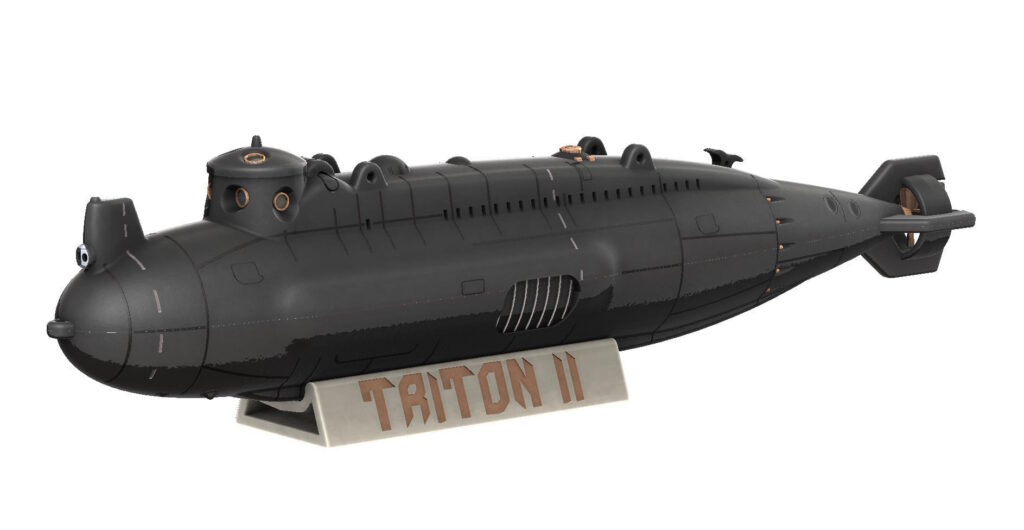 Tasks solved by the midget submarine "Triton-2" include covert transportation underwater, disembarkation and return of combat swimmers when they perform special tasks of the Navy in coastal areas. Project 908 "Triton-2" developed by CPB "Wave" St. Petersburg. Development of the project began in 1970, and in 1974 the first prototype was made. Triton-2 submarines were in service with the Soviet navy from 1975 to the 1990s.
Continue reading for more information and free STL file to build your own Triton. Our high-rez multi-part STL file pack is even closer. <–Click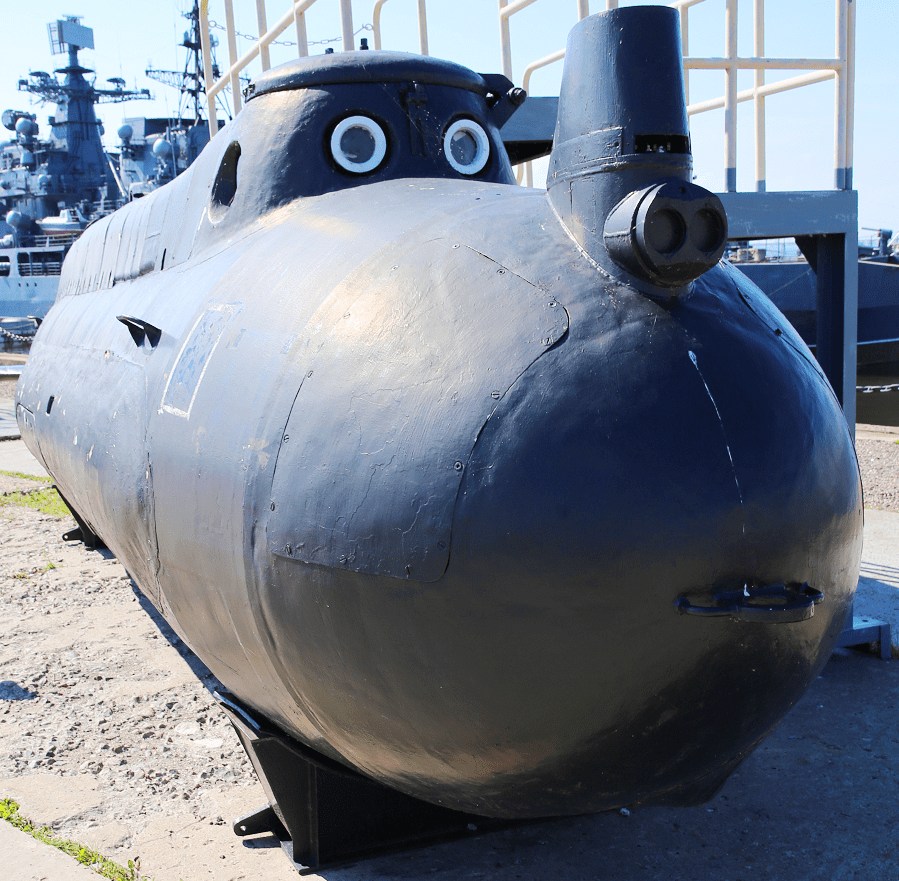 Design: ЦПБ «Волна» (Leningrad, USSR)
Year: 1975
Crew: 2+4
Engine: electric
Power: 8 kW
Speed (underwater): 5 knots
Depth: 40 m
(more info about the sub on global security.org)
The link to our 8-part, highest resolution Triton STL files pack is here.
You can also have this model 3d printed and shipped to your door on this link.
And the free single hi-rez part Triton STL can be downloaded below, enjoy and please share this page in your social media. Thanks for your support.