CAM files and plans for a 1.4m long mini car chassis.
Can be made from sheet material cut to specs with a laser cutter, water jet or similar other methods. Designed for 12mm thick plywood. Requiress less than one standart 1220x2440mm plywood sheet (approx 2/3 as shown in pics).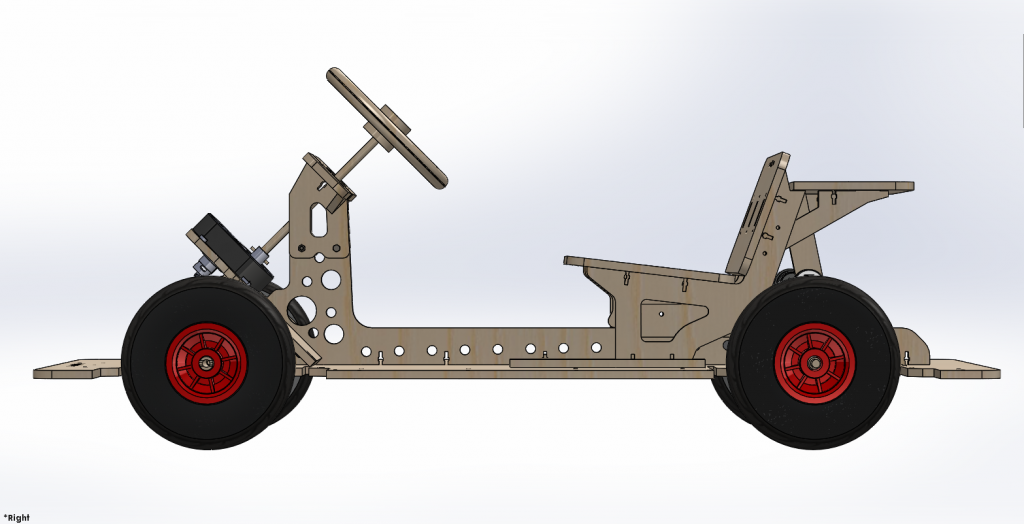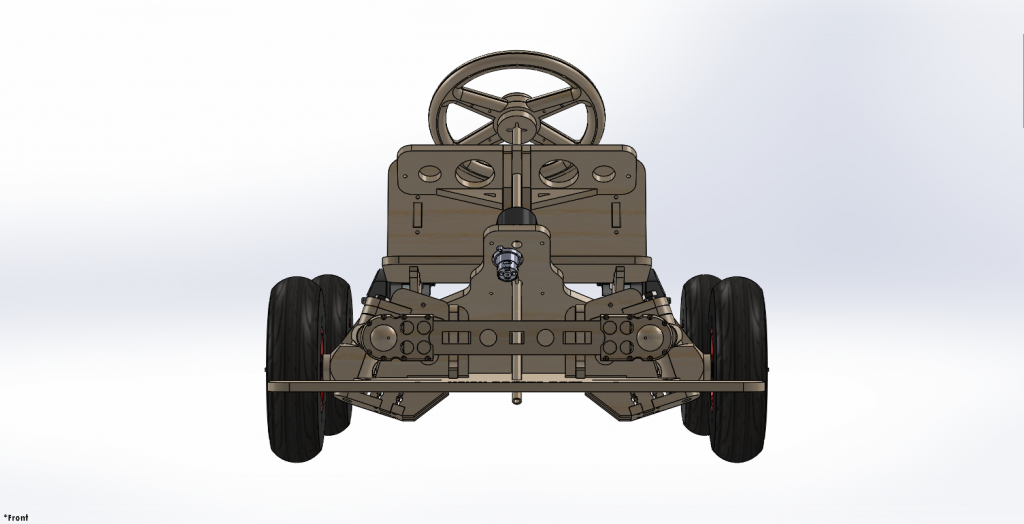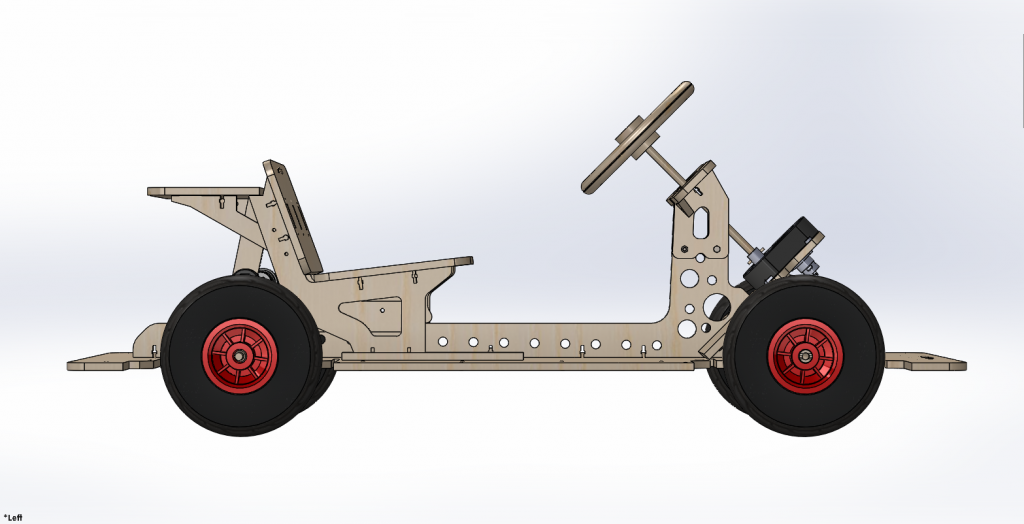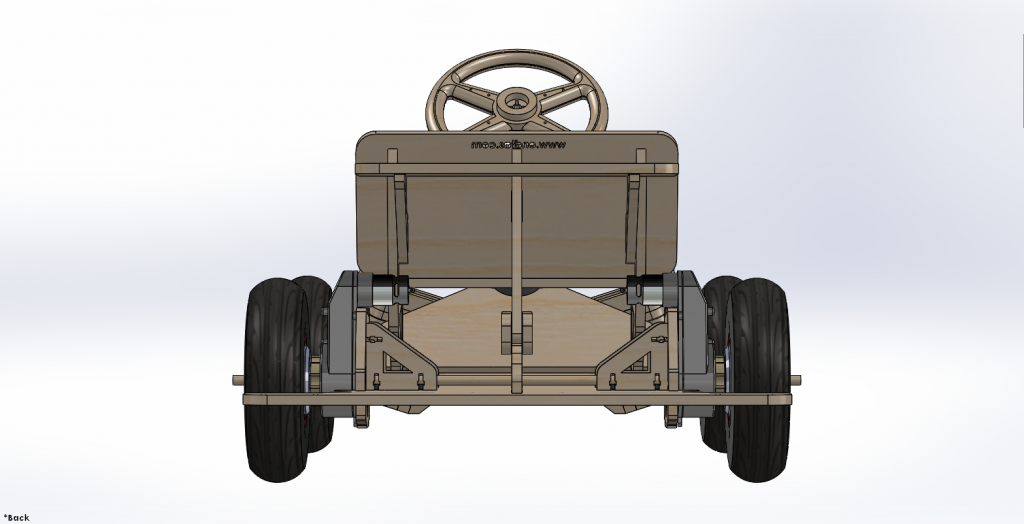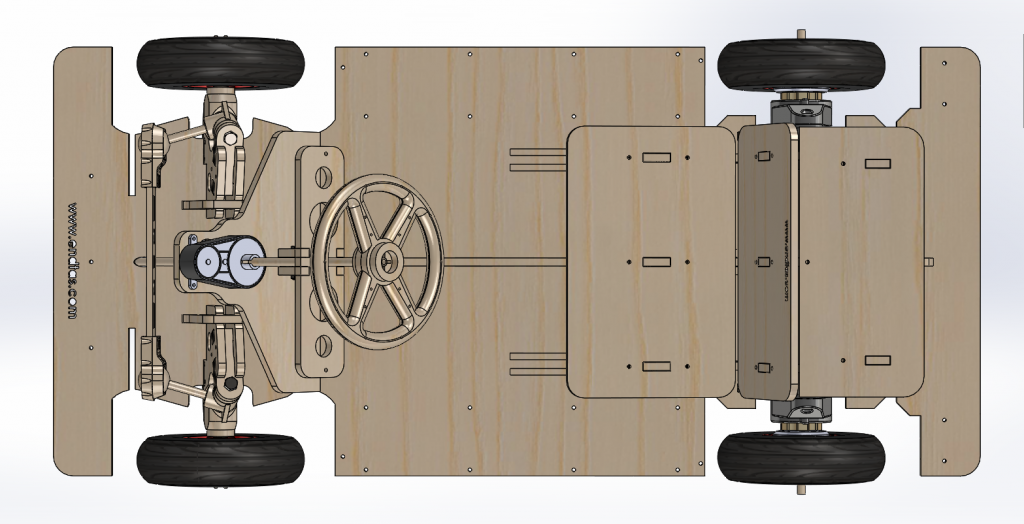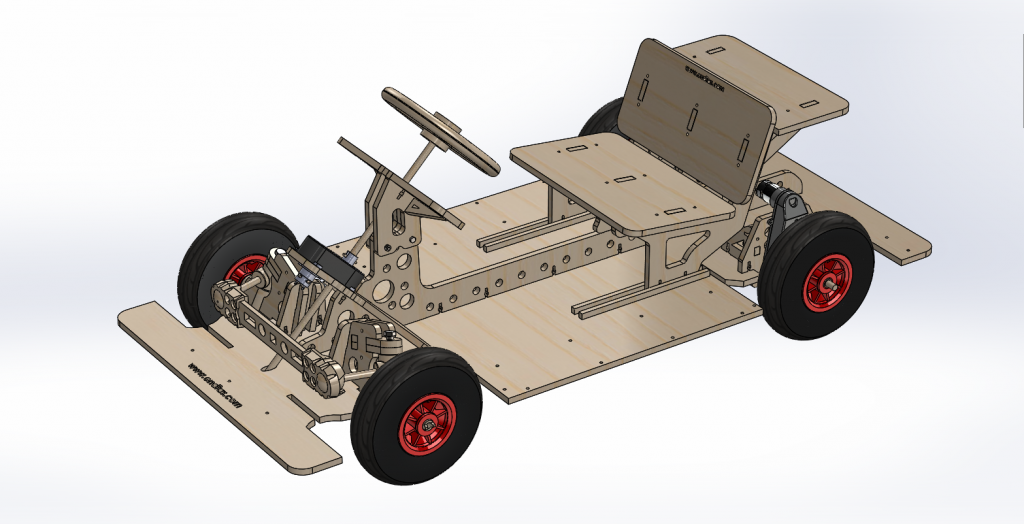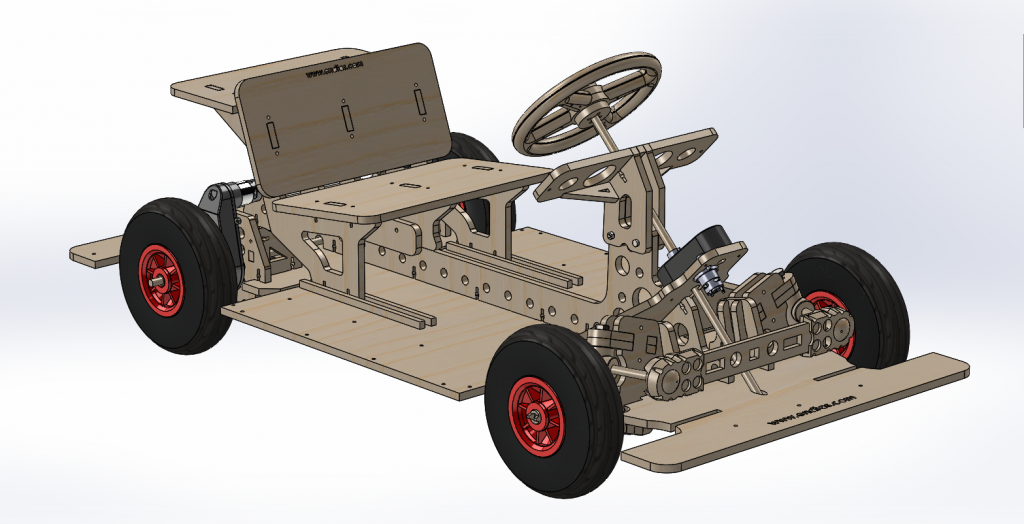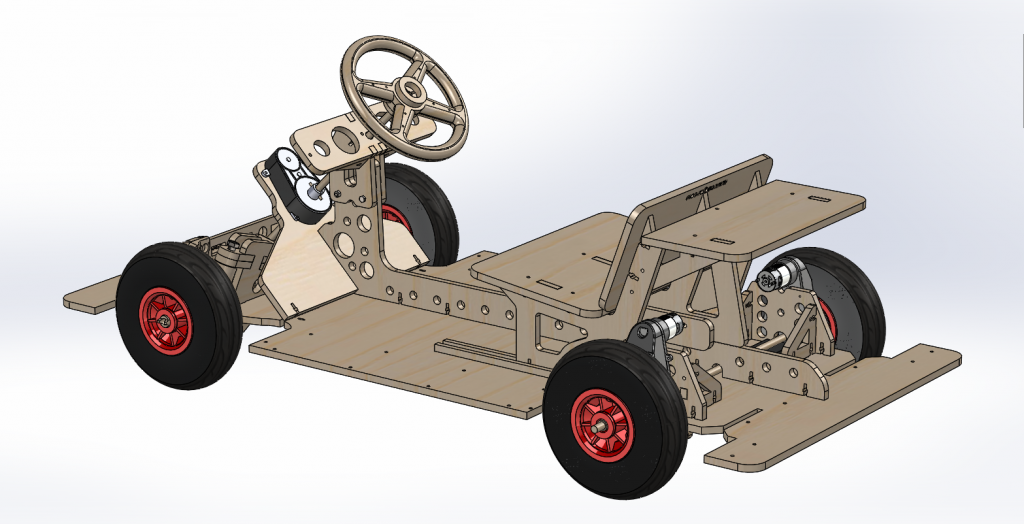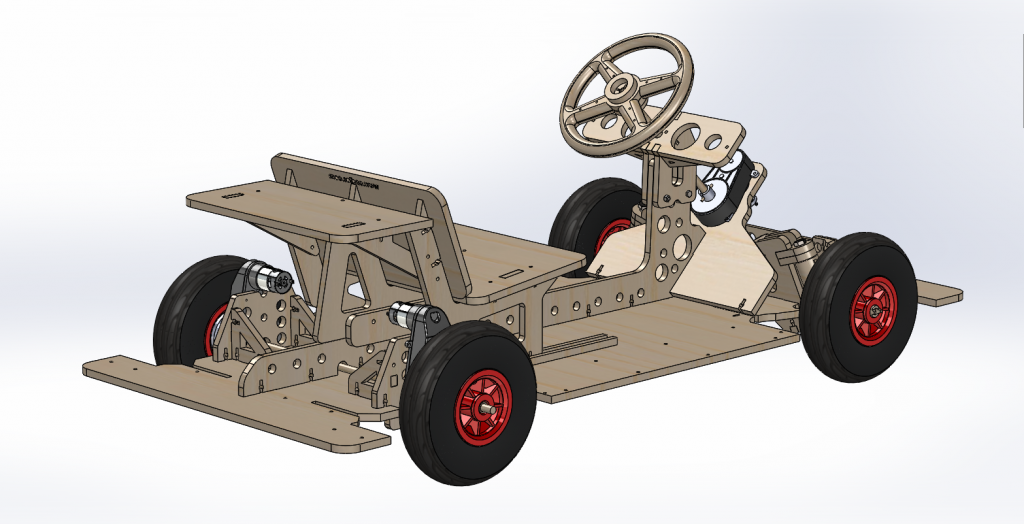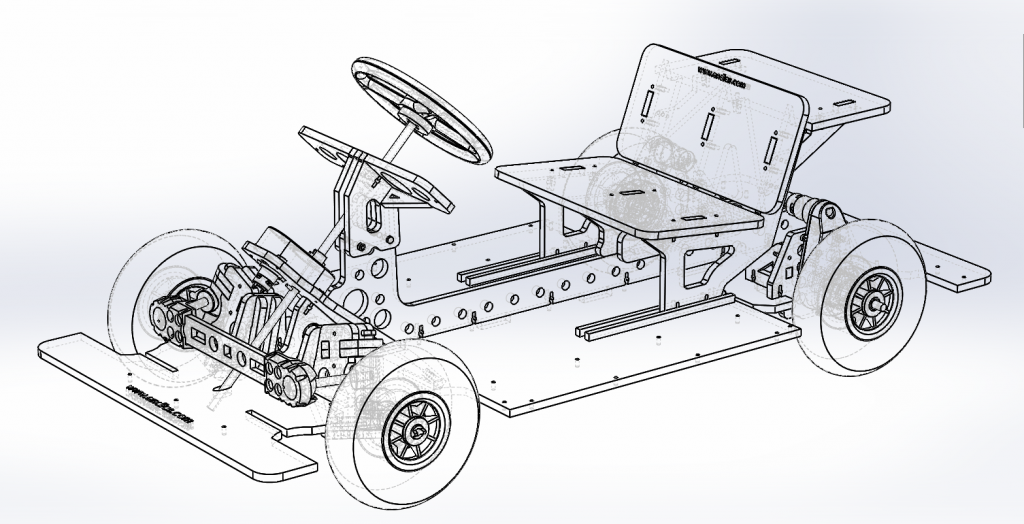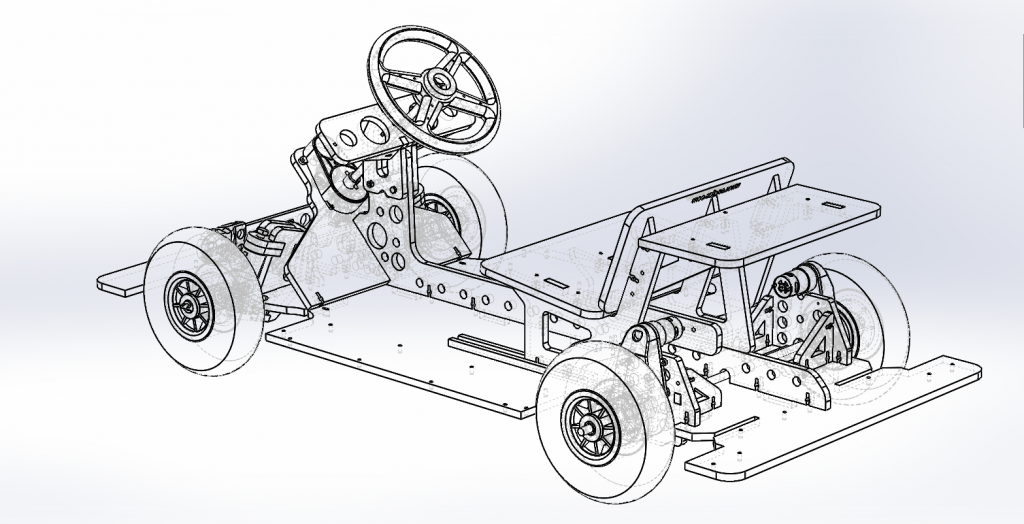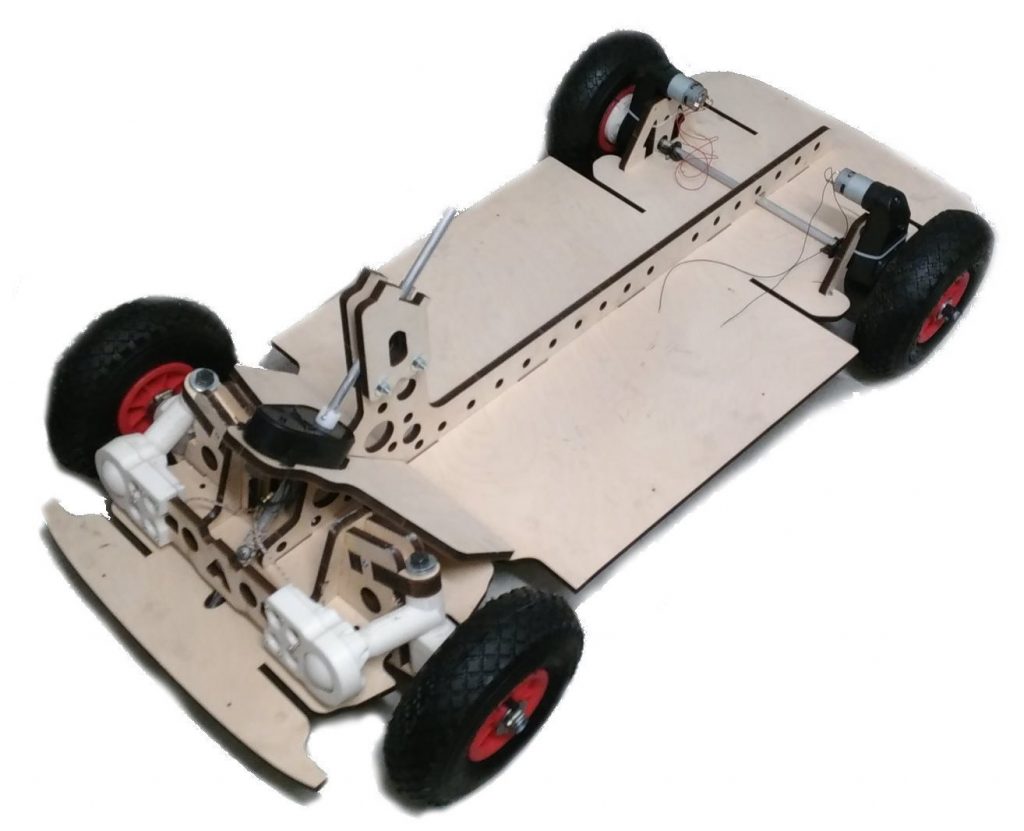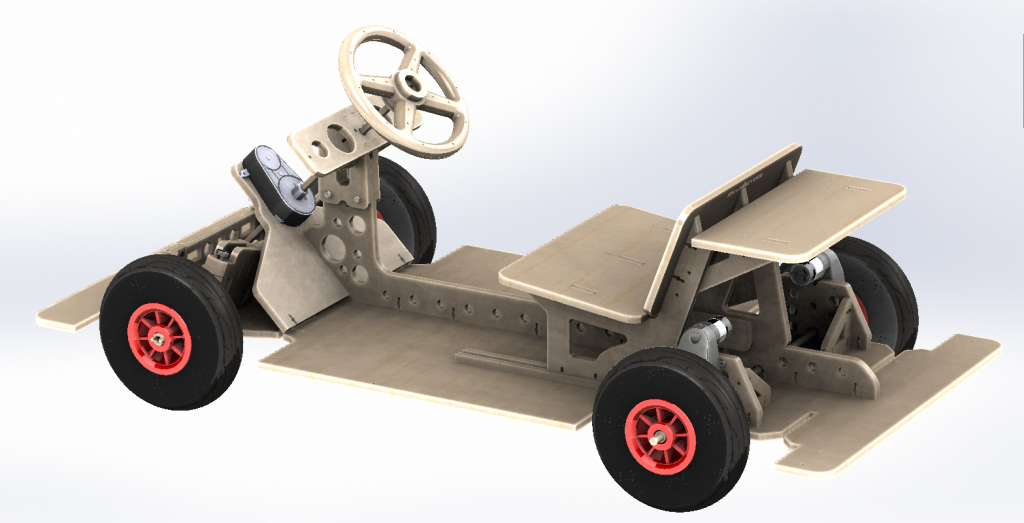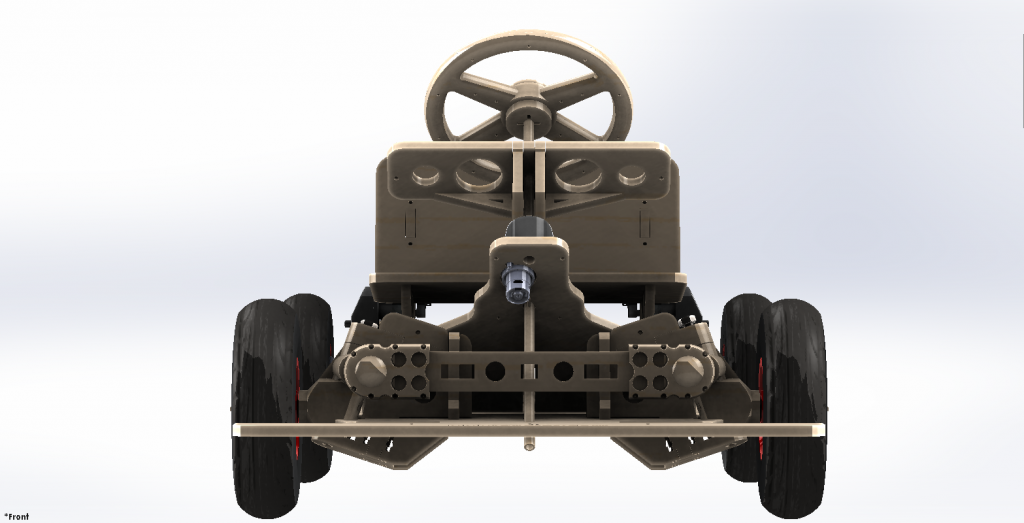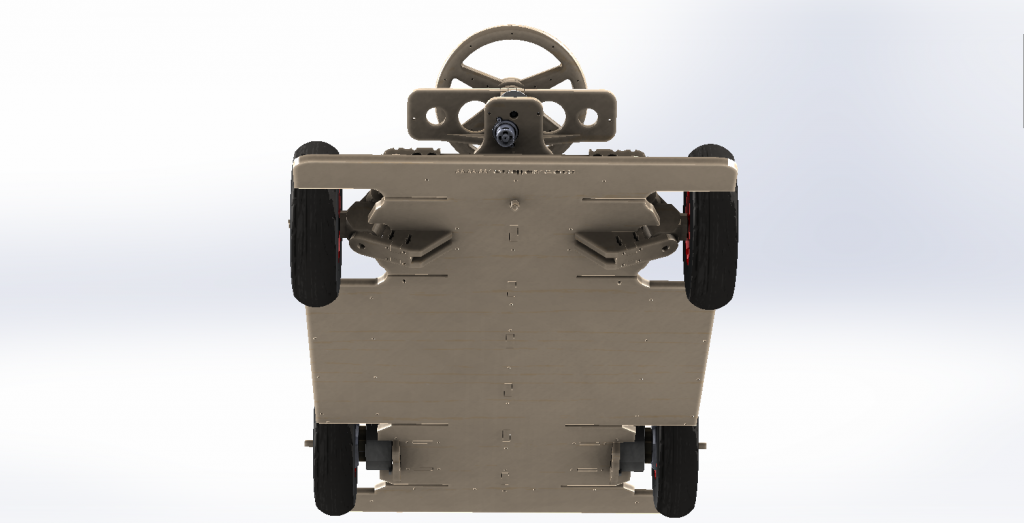 Assembly is done by using bolts and nuts only. All slots and holes are present at the model files. No cutting or shaping should be necessary after laser cutting.
Any model car-body can be placed on top or the mini vehicle can be driven as a chassis. Multiple holes are provided on the chassis for body assembly.
Can be powered by kids car dc motors with reduction gear. Their web pages, details and 3d models are also provided.
Wheels are standard small utility cart wheels. Wheel to motor adapters of two commonly found wheels are also included among the files suitable for 3d printing.
12mm steel pipes can be used as the steering rod and the rear axle. Adapter parts for enlarging the rear axle from 12 to 20mm for the wheel is also included.
Steering can be done by using 3d printed parts or stacked&glued or screwed plywood parts. All necessary CAM files are included.
https://secure.2checkout.com/order/checkout.php?PRODS=19702181&QTY=1&CART=1&CARD=1