Delfin (Дельфин, lit. 'Dolphin') was one of the first combat-capable submarines in history. She was commissioned in 1903 and decommissioned in 1917, having served during World War I.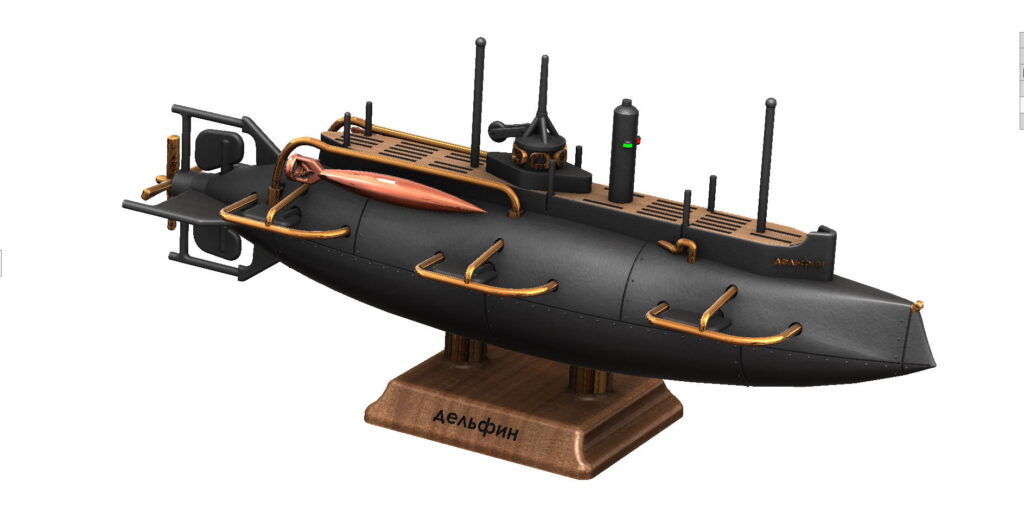 I've modeled this funny looking submarine, trying to make 3d printing possible and as easy as possible with minimal supports. Some thin details are enlarged and strengthened.
Delfin was designed by Naval architect Senior Assistant Ivan Grigoryevich Bubnov, Lieutenant M.N. Beklemishev and Lieutenant I.S. Goryunov of the Construction Commission for Submarines (later the Rubin Design Bureau). The design was of a single-hull type submarine with saddle tanks whose outer plating was covered with teak to prevent damage in the case of grounding.[1] She was ordered in July 1901[1] laid down by Baltic Works at St. Petersburg, launched in 1902, and entered service in 1903, training officers and sailors. Initially the vessel was classed as a torpedo boat and only given a number instead of a name.
Pages:
1
2
3
4
5