The Fiat S76, later also known as Fiat 300 HP Record and nicknamed "The Beast of Turin", was a car built in 1910 by the Italian company Fiat specifically to beat the land speed record. Its 28,353 cc displacement engine delivered 290 hp. Only two examples were built. More info.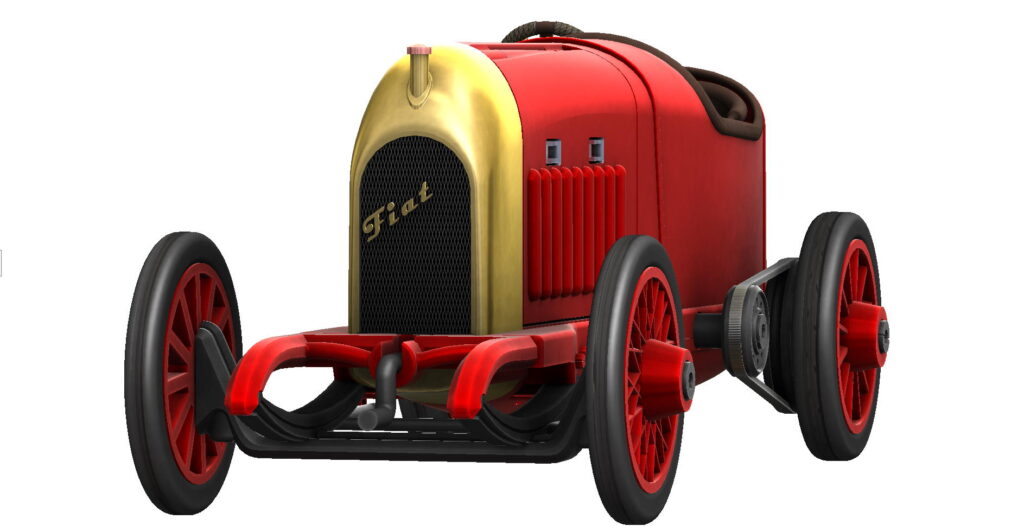 I made this 3d model specificly for 3d printing. It has moving wheels, steering wheel, front suspension, axles, interior details etc.
The engine has 4 actual pistons inside the motor which are connected to the crank handle, therefore turn when you turn the handle. There are also gears that engage the engine shaft to the chain pulley and the rear wheels.
There are two sets of wheels: with straight spokes or bicycle-cross spokes. You can choose and print either of them or mixed if you like, as they are in my renderings.
The length is around 210mm to fit most 3d printers. If you have a larger or smaller printer, you might scale before print as you wish for course.
Read more for more information and STL files to print this lovely (one of my favourites) model.
Read More
Pages:
1
2
3
4