It is the design that won me a 3rd prize in a national design competition. This is a new and improved version of Mırmır, which is modified to be a scaled down 3d printable model-toy. It can be push uperated or can be made as a RC car. It has a DC drive motor, ample space for a steering mini servo, independent rubber suspension both at the front and rear. It is a small and funny project.
Continue reading for more info and STL files for 3d printing.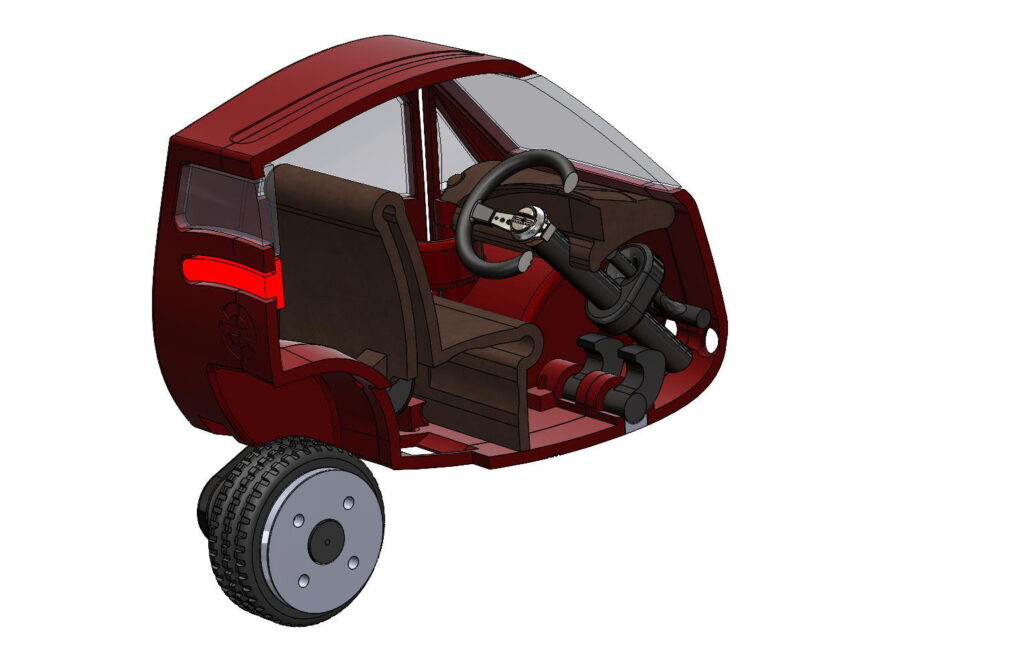 O-rings can be placed around the wheels for better traction.
Suitable sized o-rings can be used as suspension elements. One for each wheel at the front and two at the back. Both doors open and close for easy access to the interior in assembly.
STL files are at the next page.
Pages:
1
2
Social tagging:
electric vehicle
>
tadpole trike