This is a 3d printable model for mechanical RC projects. It uses bicycle brake wires for transferring steering information and there is empty space inside for two 18650 Type li-ion batteries.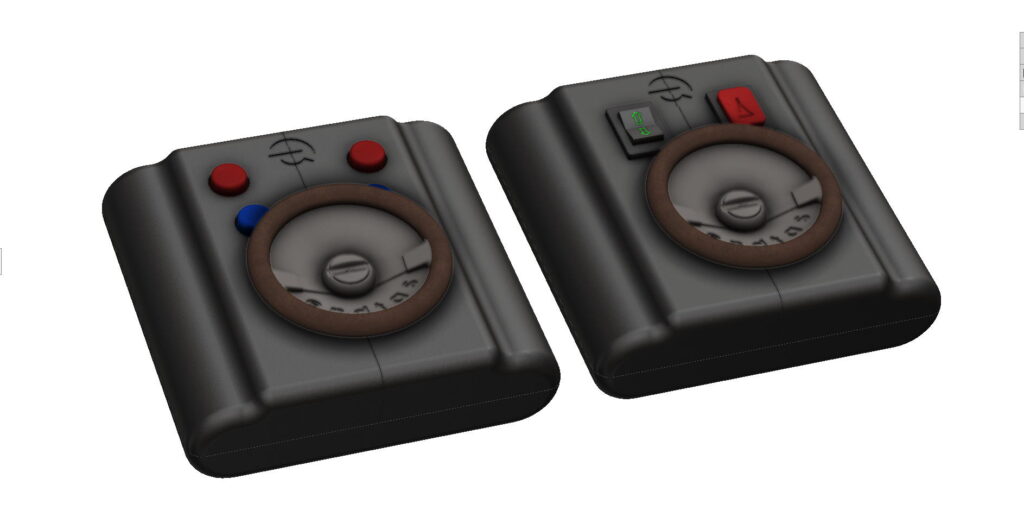 The first version has round buttons and the second one has rectangle switches. You can mix different top covers to obtain other versions. Continue reading for more info.
renderings.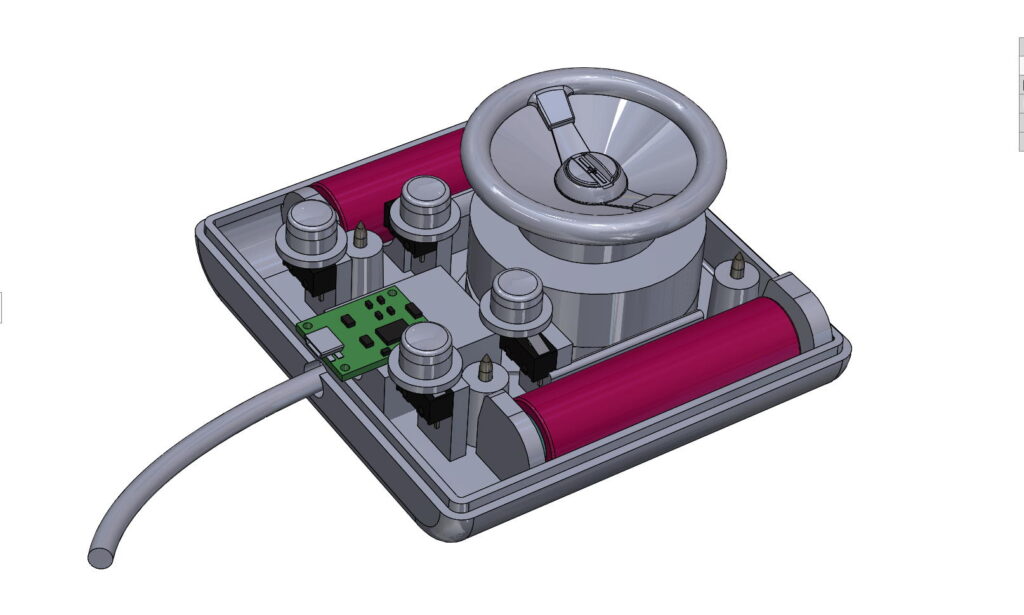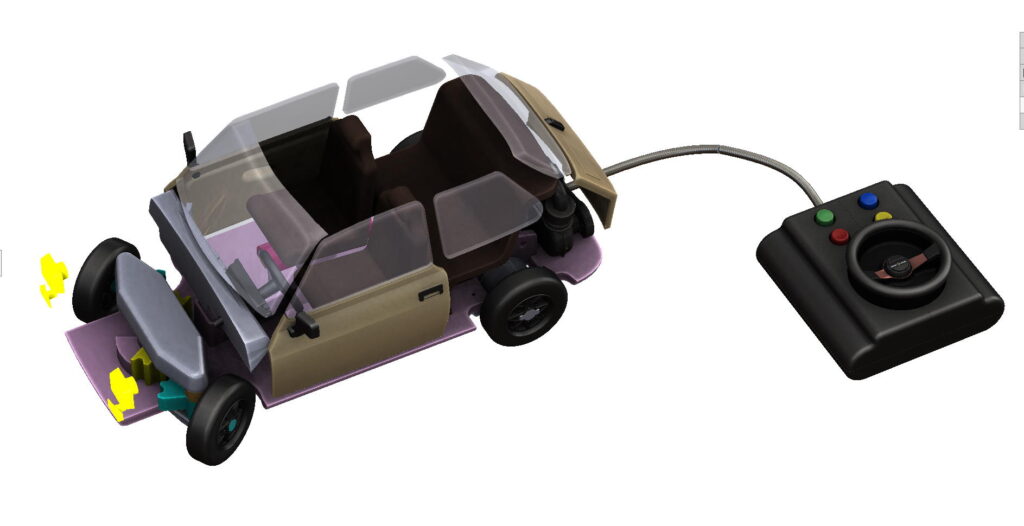 You can download a study model below.
If you want to support our site and buy this controller, you can use this download link.
If you also want to buy the fiat 126 model which is compatible with this controller, you can have the both as a bundle with a reduced price on this link.