CAM files for the Land Rover tot rod kids car body.
Can be made from sheet material cut to specs with a laser cutter, water jet or similar other methods. Designed for 10mm thick plywood. Requiress two standart 1220x2440mm plywood sheets.
Earlier version Land rover as well as later Defender series can be made by using the parts. More than one copy of some of the parts are inserted into the empty spaces of the plywood sheets in case they are needed or they can be used to build customized versions of the vehicle. See the pictures for different versions.
Assembly is done by using bolts and nuts only. All slots and holes are present at the model files. No cutting or shaping should be necessary after laser cutting.
This vehicle body perfectly fits to my other product: tot rod mini car chassis.. sizes and bolt holes etc. match. Please look for it in my other designs.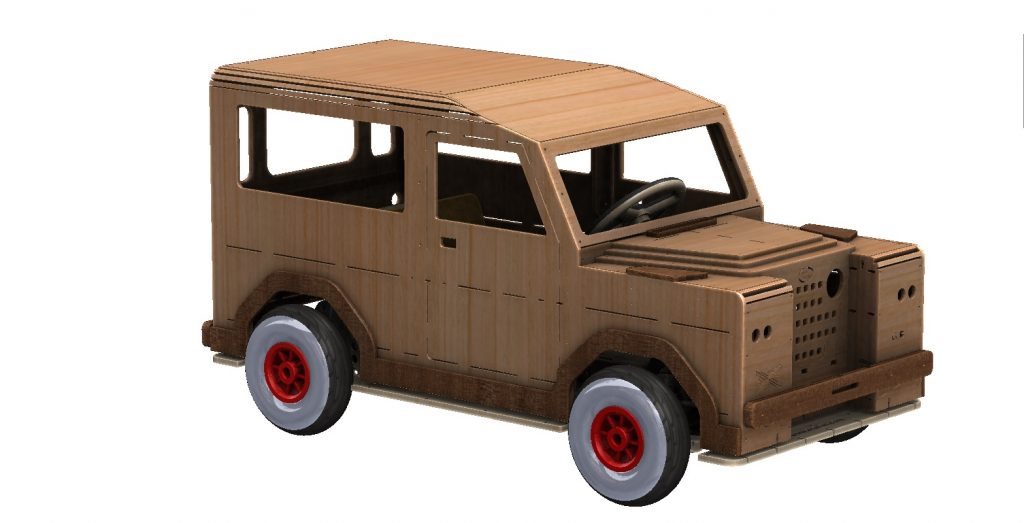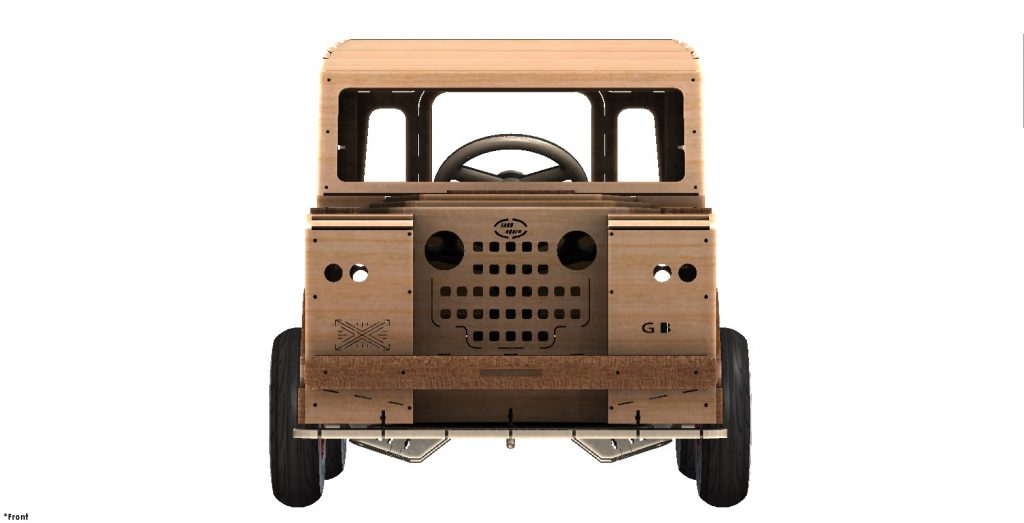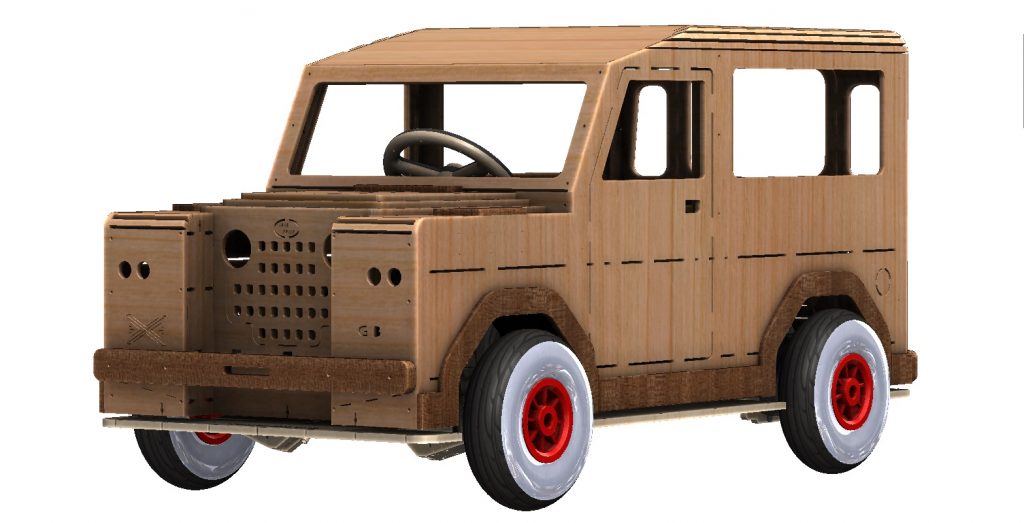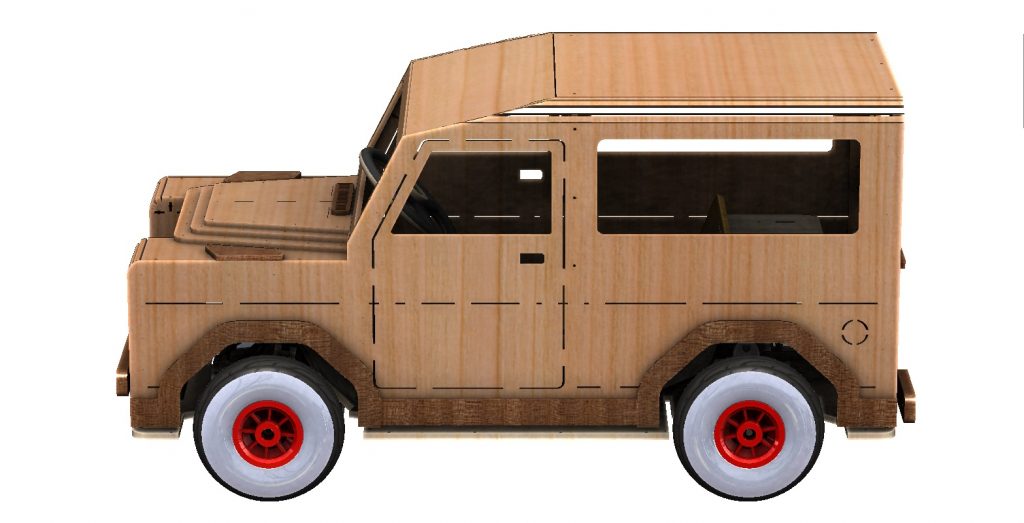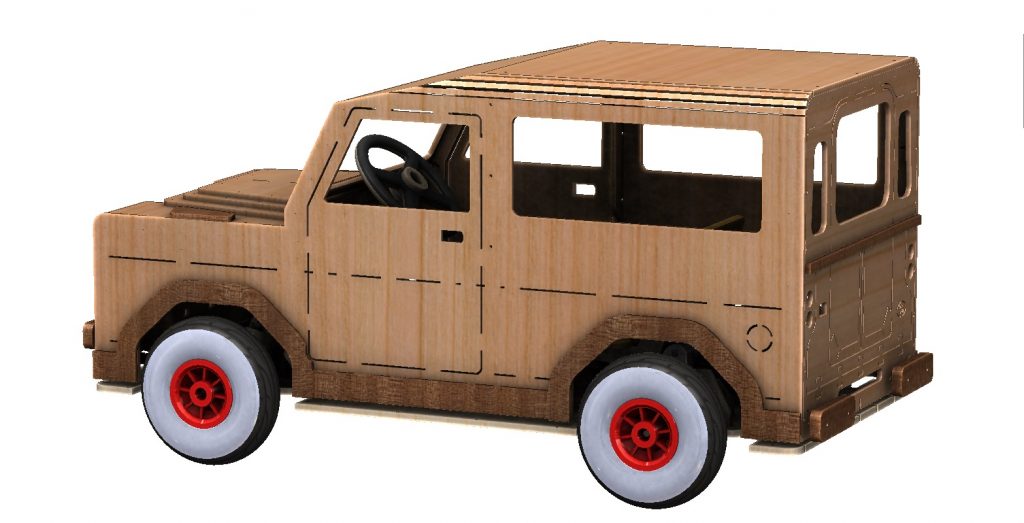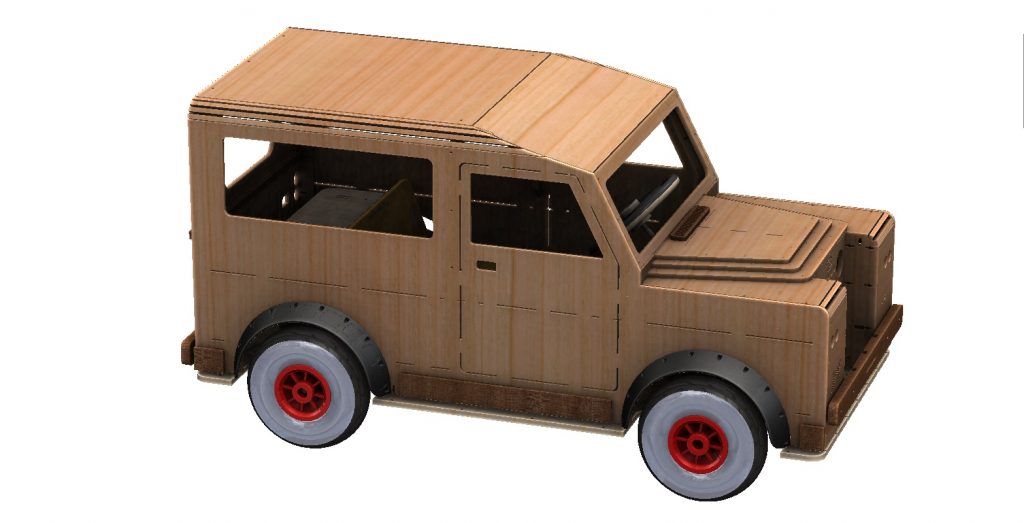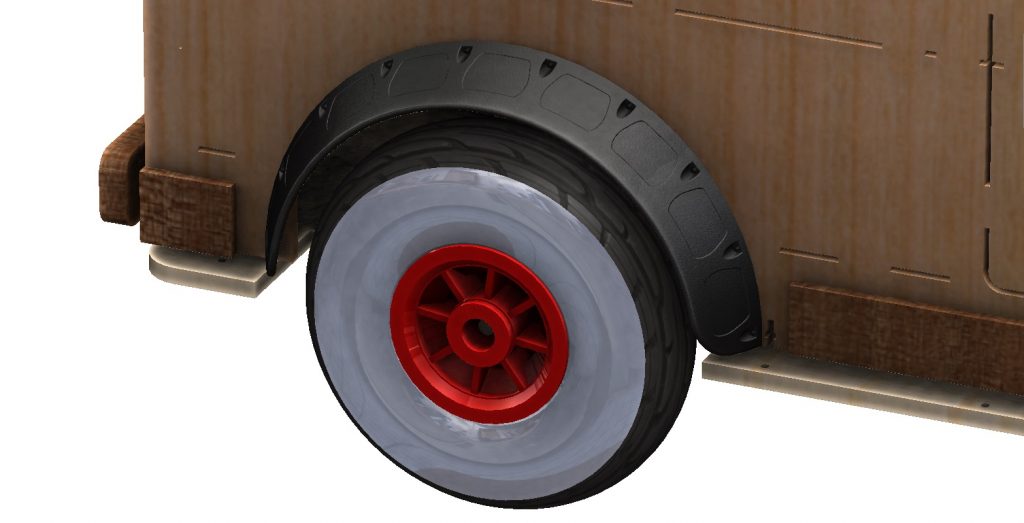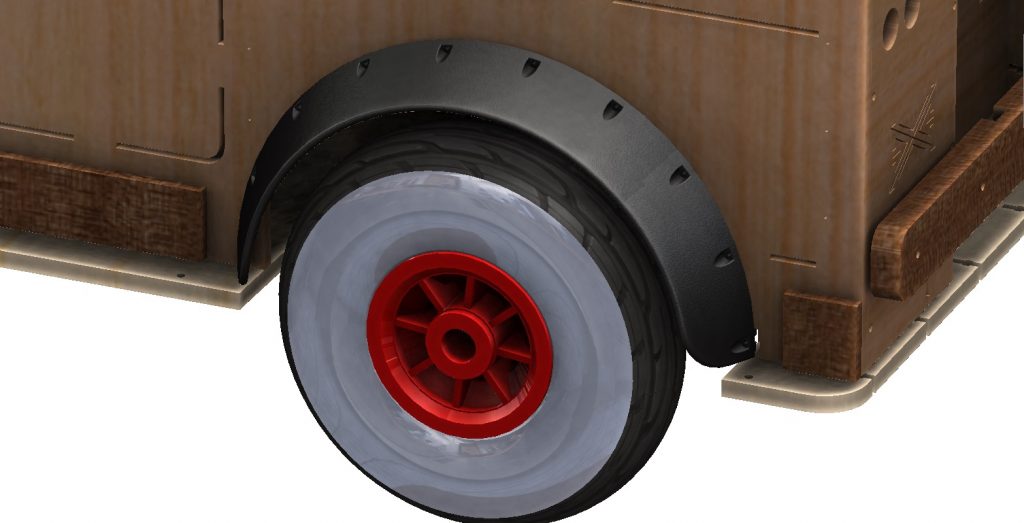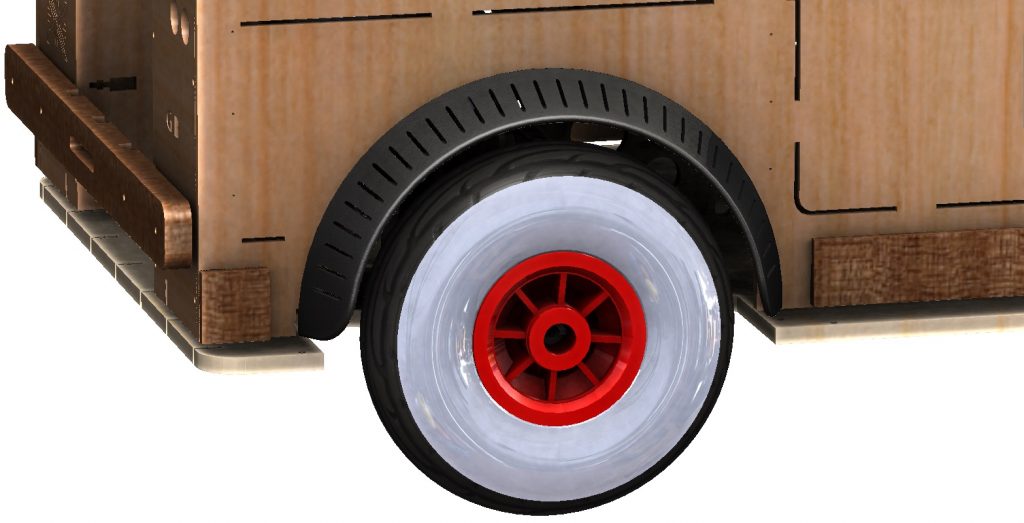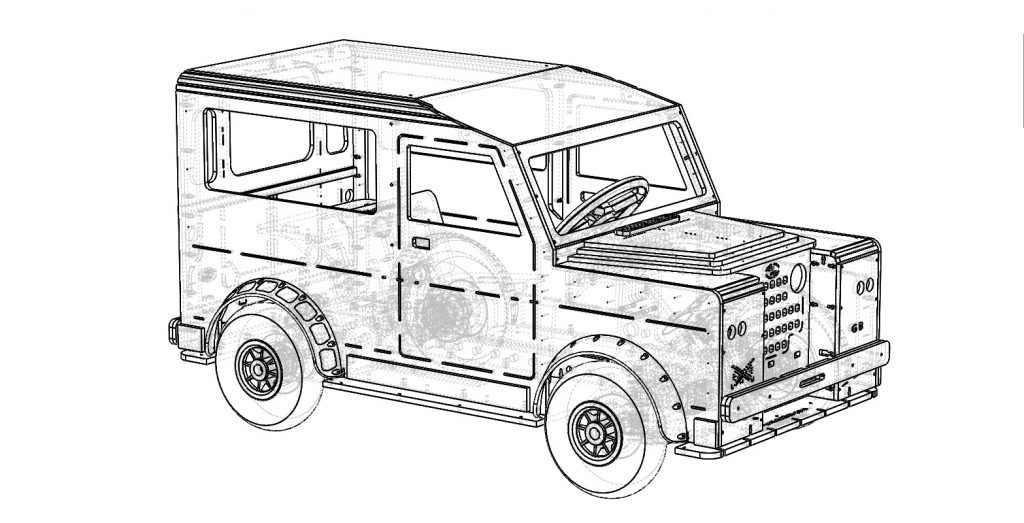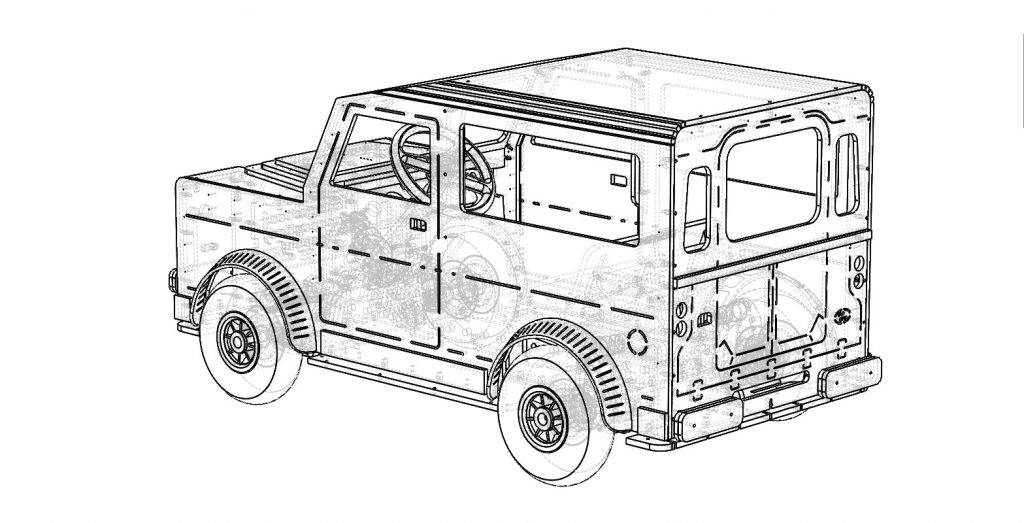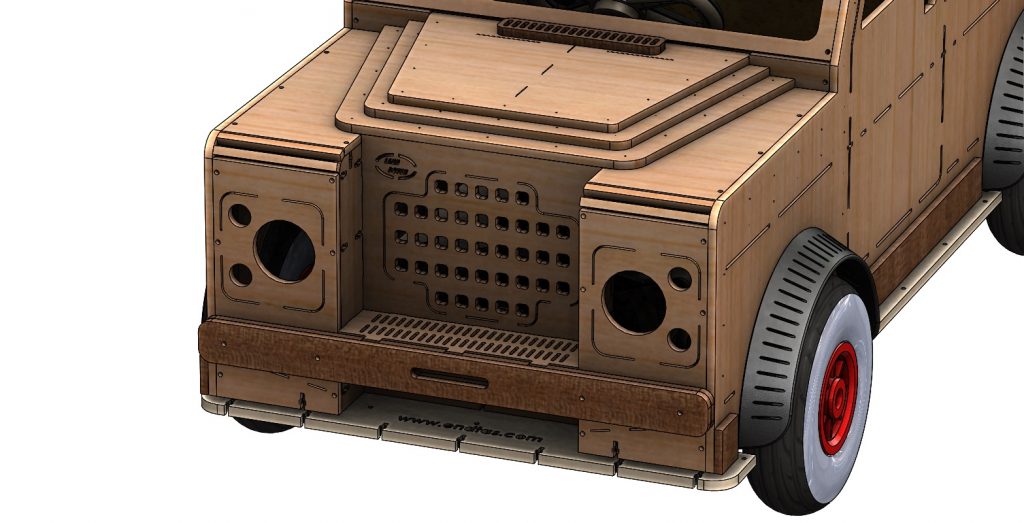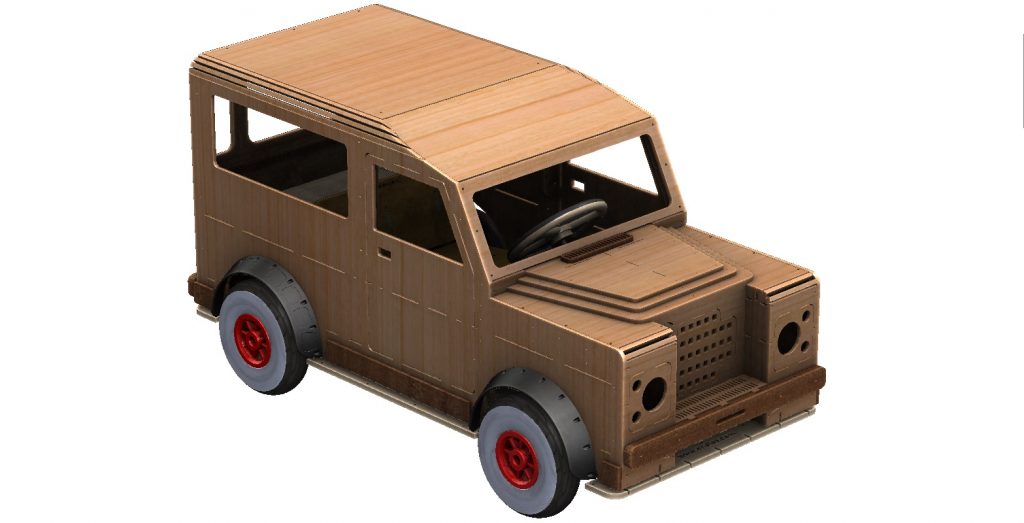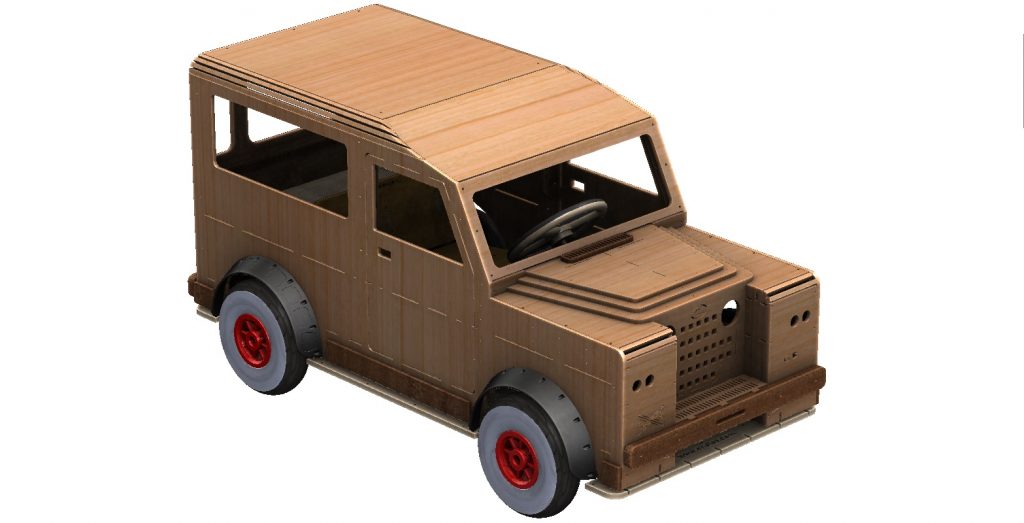 Caution this purchase doesn't include the chasis files. This is the purchase for Land Rover car body only. Car chassis files should be purchased separately.
CAM files are downloadable in 10 different formats which are shown at the last picture.
Mud guard can be built in both laser cut plywood and also by using a 3d printer. STL files for 3d printing are supplied.
Here is the secure purchase link. After the payment, the CAM files will be automatically delivered to you by 2checkout.com.
https://secure.2checkout.com/order/checkout.php?PRODS=19702291&QTY=1&CART=1&CARD=1