Exploring the Depths: Alvin Unveils the Mysteries of the Deep since 1964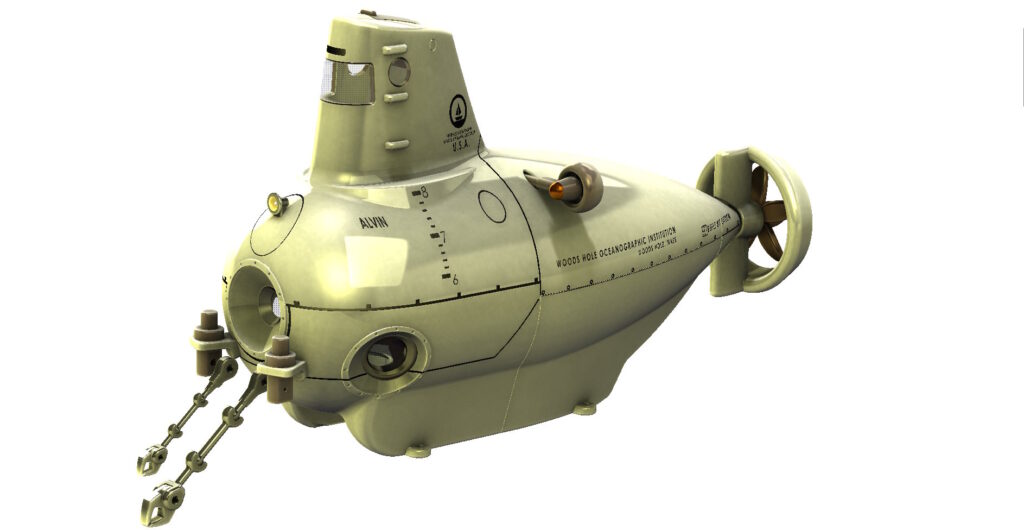 The vast and mysterious depths of the ocean have captivated human imagination for centuries. With more than 70% of our planet covered in water, it's no wonder that we're drawn to uncover the secrets hidden beneath the waves.
Among the many tools that have enabled us to delve deeper into the ocean's mysteries, the Alvin submersible stands out as a true pioneer of underwater exploration.
Continue reading for more information and a hirez STL file for 3d printing the Alvin sub. There is a huge 43+ MB file packagel that includes the Alvin model in 52 separate STL files and Hi-poly and Low-poly versions. Hirez 3MF and unreal engine compatible FBX formatted model files are also available in the package. You can get the package from here.
The Alvin submersible, named after its designer and builder, Allyn Vine, was first launched in 1964 and has since become one of the most iconic and respected manned submersibles in the world. Operated by the Woods Hole Oceanographic Institution (WHOI), Alvin has played a crucial role in advancing our understanding of marine biology, geology, and the overall dynamics of the ocean.
Pages:
1
2
3
4
5
6
7
8