There is an STL file package (shown below) consisting of separate STL files for each part of the model for easy printing and obtaining a model with rotating propeller and opening closing hatch as well as separatable hull pieces to exhibit the interior. Get this Zeeteyfel STL package from here. Thanks for the contribution.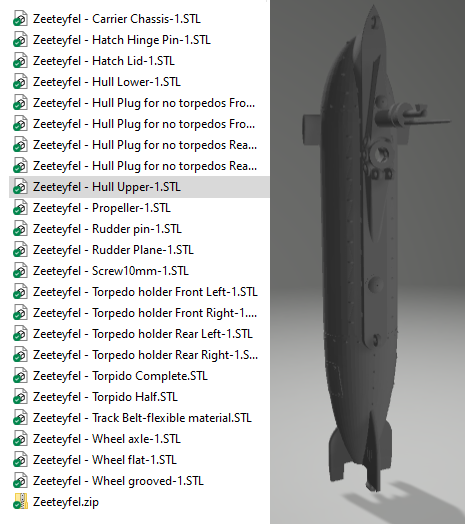 The high rezolution single piece STL file for the Zeeteyfeld is below.
Various versions of the Hull Form STL files are also downloadable below, might be useful if you plan to make your own version of the submarine.
1
2
3
4