CAM files for the tot rod kids car bodyshell inspired from citroen 2cv prototype. The body can be used for DIY hobby projects, building your child a ride etc.
Can be made from sheet material cut to specs with a laser cutter, water jet or similar other methods. Designed for 12mm thick plywood. Requiress one and half standart 1220x2440mm plywood sheet.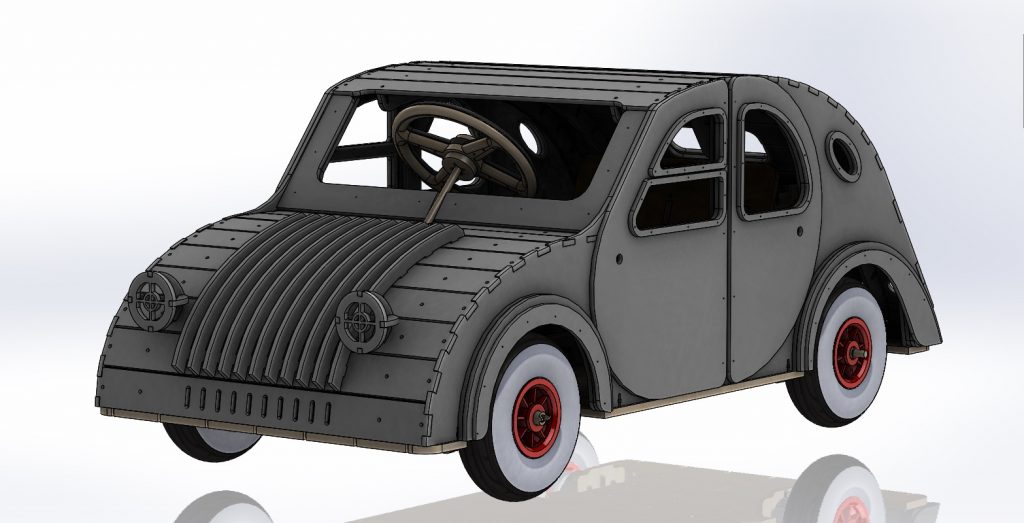 Read More
Want to share this article?