This is the complete part seen from below. It's sitting surface dimensions are 29cms x 12.6cms. If you don't have a printer big enough, it is also possible to print it as two smaller separate parts and screw or glue them together.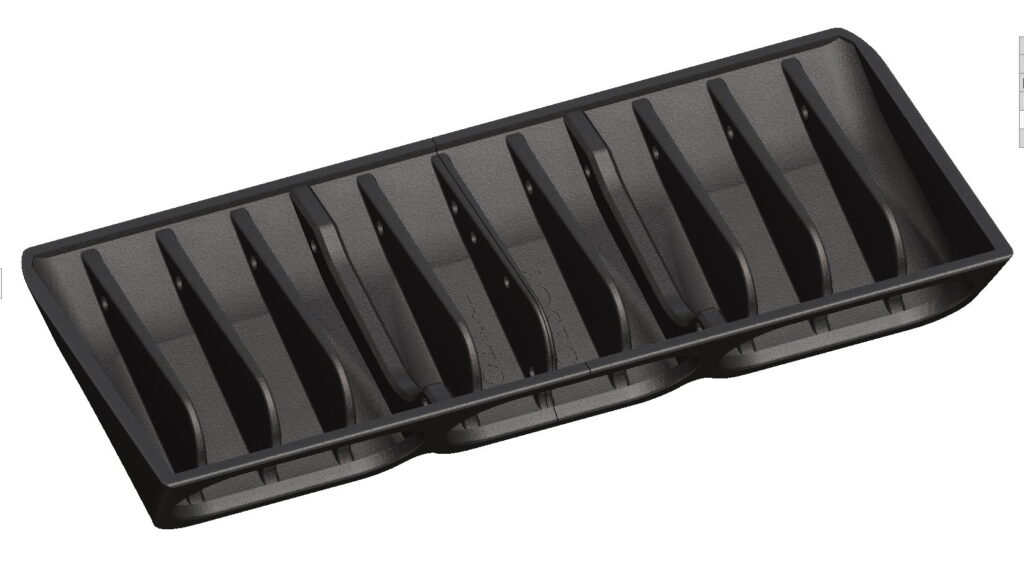 can be printed as a single piece or two separate pieces and then glued or screwed together.
The one piece file is at the next page.
Pages:
1
2
3
4
5