Replacement TFT:
I've found a replacement second hand LCD within a day by great chance. I've bought it for 60$ which is a bit expensive, but i didn't have any other choice.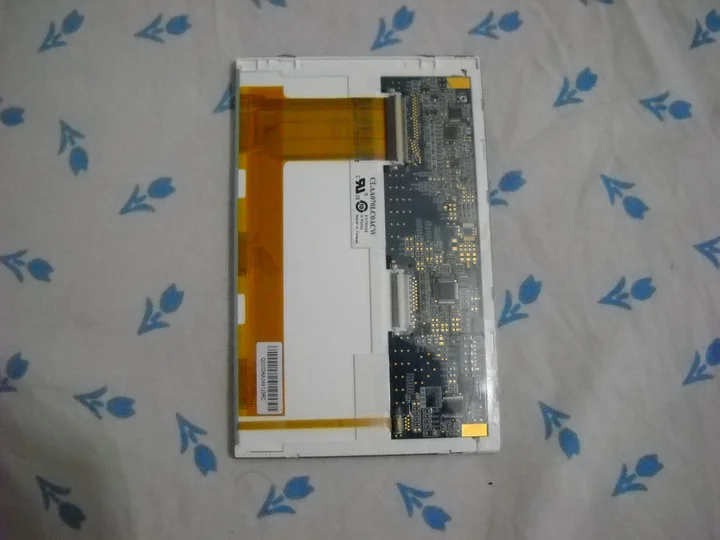 While the screen frame and the plexy is disassembled, I worked on the curve of the plexy a bit more. Now it matches the curve of the CRT perfectly. So it will look more like a CRT on Mawi.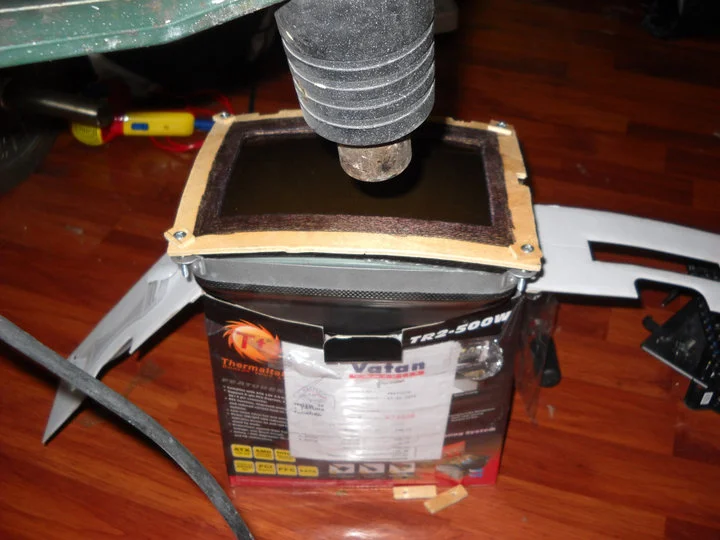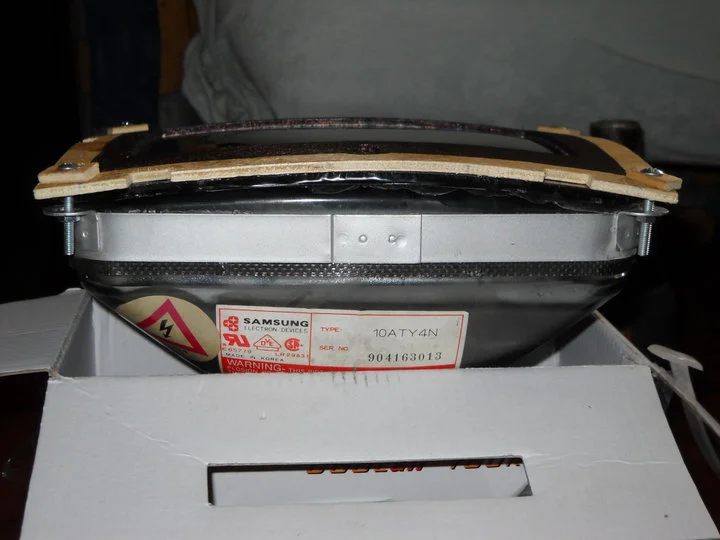 I autographed the plywood frame for memory 😀
There used to be many signatures at the inside of the back cover on classic  macs of the 1980's. But there is none in my mac classic of 1990. So now, there is one again.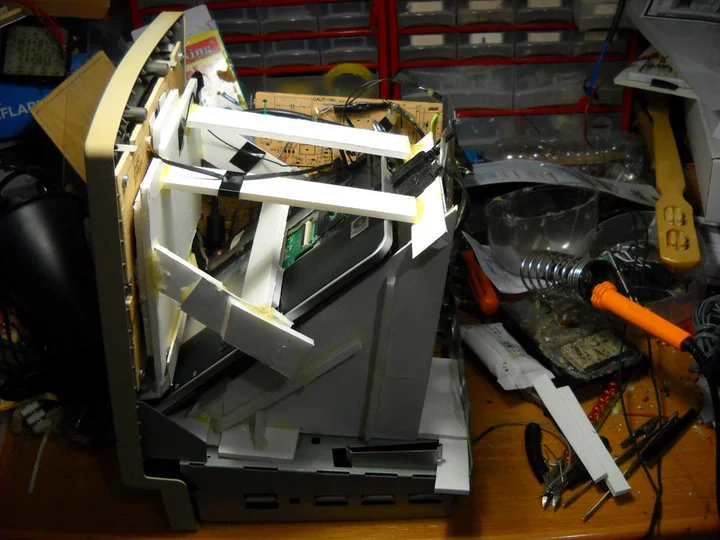 Later I've added some more supports to the LCD carrier part of the structure.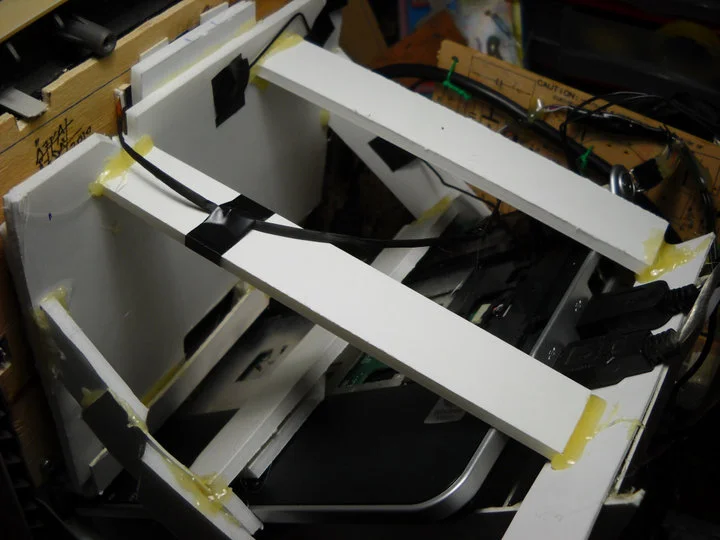 Pages:
1
2
3
4
5
6
7
8
9
10
11
12
13
14
15
16