Installation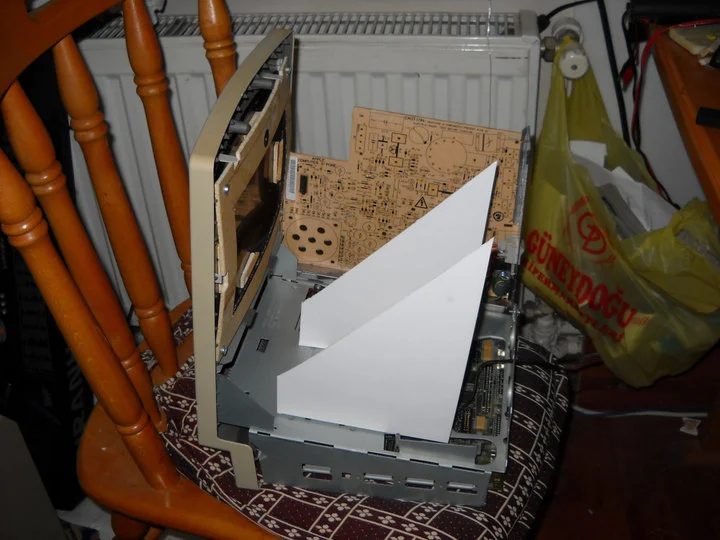 After preparing a frame to hold the plexyglass part that would repplace the CRT's front glass, I started to design and build the supporting structure that would firmly carry everything in one piece inside the case.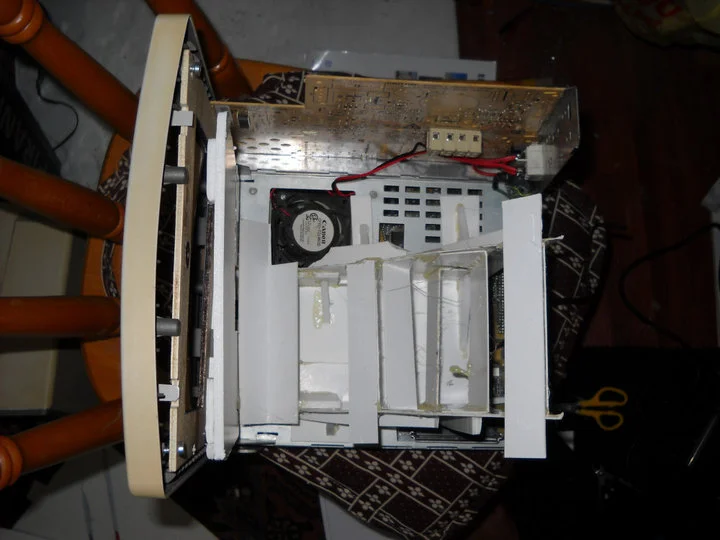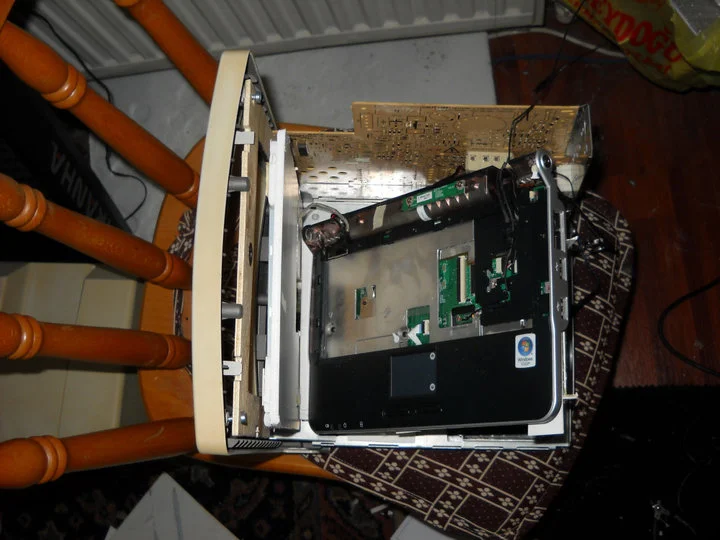 Though the netbook's case is a bit big and the mac case is small, the need for placing the netbook diagonally arised. So I designed the structure according to this. I've tried to take into account of the cooling of netbook in an enclosed space. Special care is given to the ventilation in-outlets of the netbook and the cable routing inside.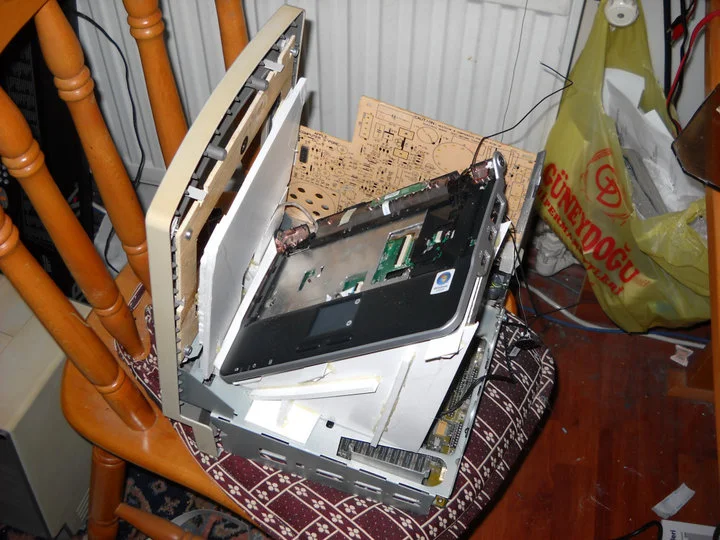 After roughly completing the main carrier body, I've put on everything in to see if they work okay and fit nicely into the case, while closed. Discovered some problems and did some layout changes.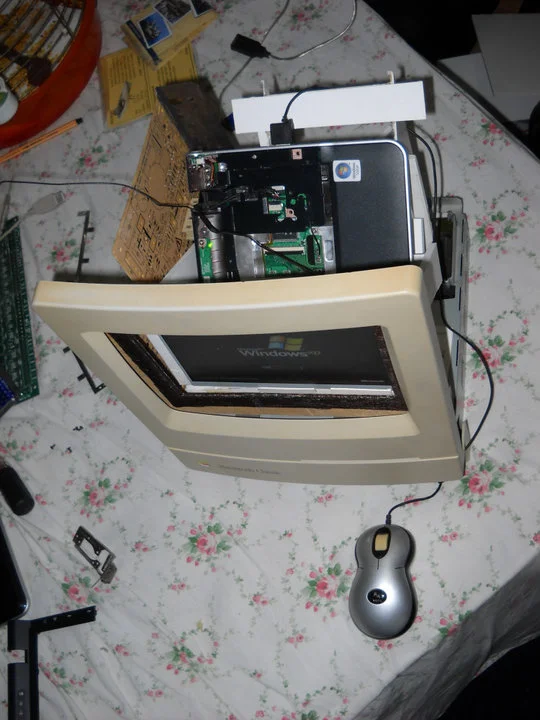 Pages:
1
2
3
4
5
6
7
8
9
10
11
12
13
14
15
16