Preperation of Cables, Usb Hub Etc: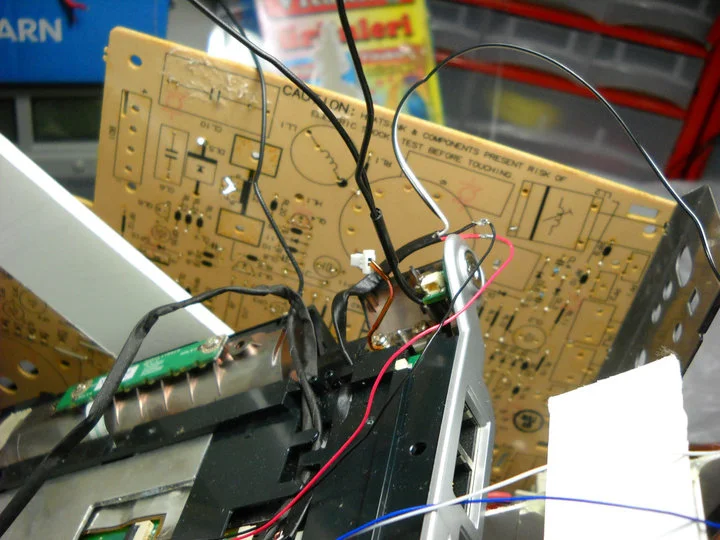 I've arranged the cables of the speakers and on off switch of the netbook, lengthened them by using extra cable and simple connectors made from DIP pcb connectors.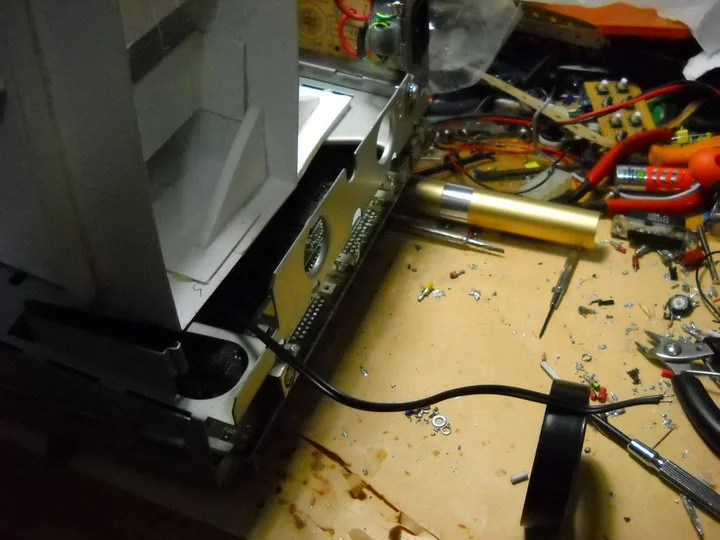 I'm planning to use the 68000 mainboard of the mac as a carrier board too.
The two switches (reset and int) at the side of the mainboard are easily accessible from the outside of the mac case so I've planned to use them as the netbook on off switch. I've paralelled them so any one of them being pressed will turn the netbook on and off.
I've used a black keyboard lying around my workshop for first tests but later I've bought a white, mac keyboard lookalike thing which has got 2 usb ports at the rear and multimedia keys as well.
Though the keyboard has got usb ports on it, frontal usb ports on the mac case is not necessary anymore. I simply covered the front 3.5inch disk drive port with white cardboard.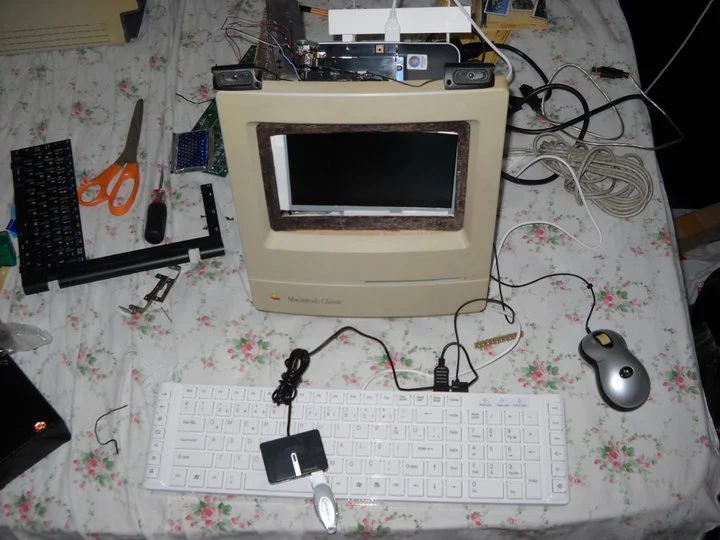 Also bought a Targus mini usb hub. Tested them all, they work okay.
Pages:
1
2
3
4
5
6
7
8
9
10
11
12
13
14
15
16