Speakers, Hub, Power Adapter and Stuff:
I've hot glued the Toshiba notebook speaker to the front of the case facing to a cooling grill at the front to enable sound to reach out with minimal loss.
 The netbook has only 2 usb ports. I've given one directly to outside the mac case with the idea of  enabling the use of USB hard drives which need more current. And used the other usb port for mounting a USB hub.
 The Targus usb hub has 3 ports at one side which are all very close to each other and one at the back. I've used the one at the back for a permanent bluetooth dongle. The hub's body is also very small so its all three ports fitted well to mac case's printer port. I only widened the corners of that port on the case. Thats the only modification done at the case.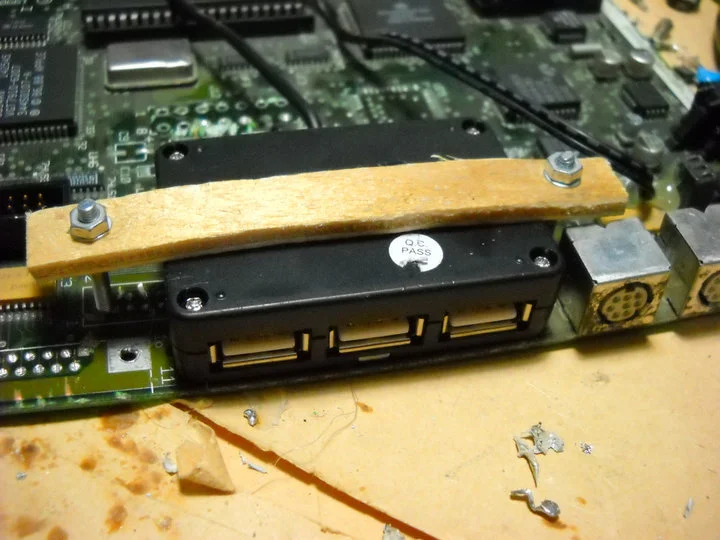 That was a perfect fit, now three usb plugs can be used at the rear of the case without problems. Adding the direct usb port, Mawi can support 4 external usb devices .
 I've shortened the mains cord of the adapter and assembled it to the side board of the Mawi.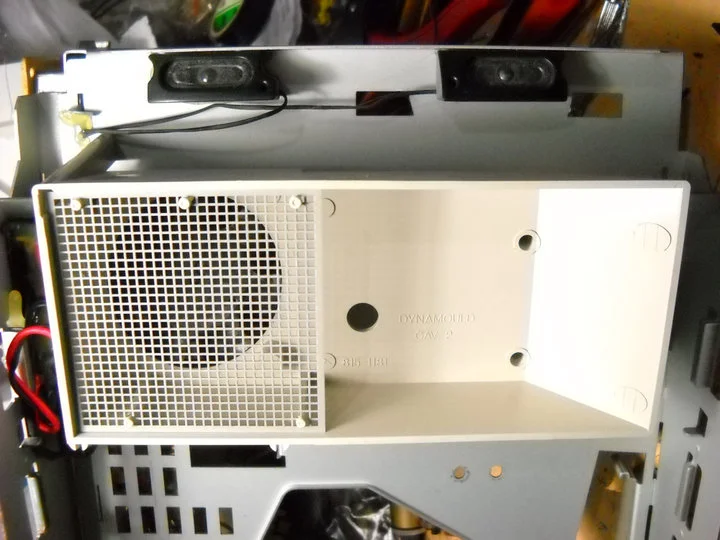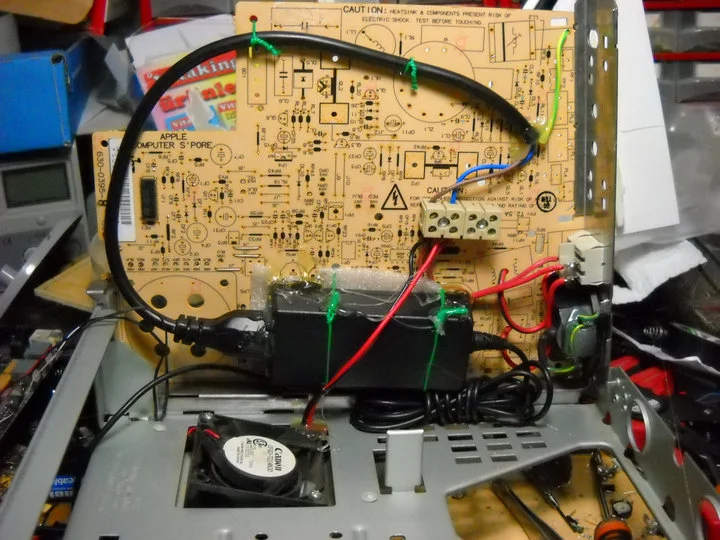 Pages:
1
2
3
4
5
6
7
8
9
10
11
12
13
14
15
16